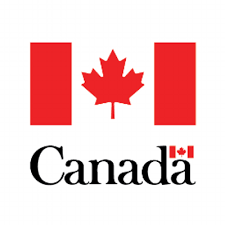 The annual call for applications for the Canada Summer Jobs (CSJ) program is open.  Employment and Social Development Canada will be accepting applications until January 25, 2022.
For CSJ 2022, the Government has committed to create 100,000 CSJ jobs for youth to help ensure that the program remains responsive to the employment needs of youth and employers. In 2022, CSJ is returning to its regular parameters and will offer quality jobs over the summer months.
Applicants are able to seek funding to hire youth (people aged 15-30 years) between April 25, 2022 and September 3, 2022. Work placements must be full-time (30-40 hours per week) quality jobs with a minimum duration of six weeks and a maximum of 16 weeks.
Approved employers from the not-for profit sector will be eligible for a wage subsidy reimbursement of up to 100% of the provincial or territorial minimum hourly wage. Approved public and private sector employers will be eligible to receive a wage subsidy reimbursement of up to 50% of the provincial or territorial minimum hourly wage.
Are You Ready?
Are you ready to:
create quality work experiences for youth?
provide youth with opportunities to develop and improve their skills?
respond to national and local priorities to improve access to the labour market for youth who face unique barriers?
If yes, read the Applicant Guide. It contains detailed information about the application process, including on how you can demonstrate the quality of your proposed job placement(s).
Should you have any questions about CSJ 2022 or the application process after reading the guide, please do not hesitate to contact Service Canada.
Apply Now for Canada Summer Jobs funding!
For more information:
Click: www.canada.ca/canada-summer-jobs
Call: 1-800-935-5555 (ATS: 1-800-926-9105)
Visit: Service Canada Centre