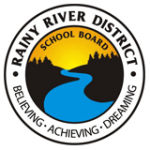 Website Rainy River District School Board
Rainy River District School Board
Notice of Position
CUPE Bargaining Unit Members and External Applicants
Posting Number: 2324-94
Date: August 28, 2023
To: CUPE Members and External Applicants
Position: 1.0 FTE Temporary Maintenance IV
Anticipated Duration: Immediately to September 3, 2024
Qualifications Required:
Minimum Grade 12 education
Trade Certificate Required:

General Carpenter, Plumber, or Industrial Mechanic (Millwright) Trade Certificate with 2 years of experience preferred.
Other Trade Certificates such as steam fitter, gas fitter, refrigeration and air conditioning mechanic or equivalent may be considered with 2 years of experience.

Copies of trade certificates to be included with application.
Must possess a valid driver's license
Job Description: Attached
Location: Fort Frances Maintenance Facility
Hours of work: 40 hours per week
Rate of Pay: $30.71 per hour ($31.71 per hour as of September 1, 2023) as per CUPE Collective Agreement
Applications from CUPE members will be considered in the following order:
Permanent full-time and part-time members
Casual staff with the qualifications, skills and abilities for the position and external applicants
Apply in writing referencing the posting number. Include your cover letter, resume, documentation of credentials, Non-teaching application form and Reference Authorization Form including two references (one of which must be from a current or recent supervisor) to:
Human Resources Department
Rainy River District School Board
522 Second Street East
Fort Frances, ON P9A 1N4
Fax: (807) 274-1950
Email: [email protected]
Accommodation in the recruitment process is available upon request for applicants with disabilities.
For further clarification or questions please contact
Travis Enge, Manager of Plant Operations & Maintenance, (807) 274-9855 ext. 4983
Closing Date: Ongoing Until Filled
Job Description
Department: Maintenance
Position: Maintenance IV
Employee Group: CUPE Local 65
Date: Prepared: October 1999
Job Function:
Responsible for maintaining, repairing, refurbishing indoor and outdoor facilities for the Rainy River District School Board, and to formulate plans and make drawings to construct equipment such as cupboard, furnishing, play equipment and buildings.
Job Specification:
Minimum grade 12 education and minimum of two (2) years' experience in a maintenance capacity preferred.
Have at least one trade certificate, trade related diploma or papers to practice one of the recognized plumbing, heating, electrical or architectural trades.
Possess a minimum of a Trade Certificate or a valid 4th Class Stationary Engineer certificate or equivalent to the satisfaction of the Rainy River District School Board.
Valid Ontario driver's license.
Ability to determine relationships in drawings ranging from simple elevations and plan views to isometric scale drawings and to relate this information to operational equipment.
Direction Received/Independent Action:
Follows the policies and procedures of the Rainy River District School Board, the building code, the electrical codes and gas fitters code, the Fire Marshall's Act and safety refulations.
Receives daily assignments and priorities from superintendent or Head of Maintenance regarding installation repair and maintenance. Works independently to carry out routine assignments. Determines needs for equipment and materials and whether parts/components can be repaired or need replacement, purchases materials needed, determines when equipment must be taken out of service.
Maintain records and prepare written reports related to the specific skill and individual assignment. Work is reviewed and monitored through verbal reports and a review of maintenance and activity reports/logs. Superintendent is rarely at the work site.
On-the-job training in specialized job skills and new equipment is available as arranged by Superintendent.
Advice and direction on policy changes and new policies is available from the Superintendent.
Responsible To:
Under the supervision of the Head Maintenance Person, the Maintenance IV Person is responsible for all maintenance aspects of all Board buildings and equipment.
The maintenance Person is responsible to the Superintendent of Operations through the Head Maintenance Person.
Specific Duties:
Responsible to work co-operatively with the head Maintenance Person to perform maintenance and repairs to Board systems, including plumbing, heating, electrical, furnishing, equipment (inside and outside), install toilets, wiring for computers, air handling apparatus, glazing, septic systems and underground wells.
Carpenter work as required – build and/or install new furnishings and equipment.
Provides general repairs to building exterior. Painting, patching and repairing walls and various building and equipment surfaces. (e.g. paints, window trim and doors; replaces broken window panes and screens; performs sand blasting and repair and upkeep of playground equipment and fencing).
Provides with upkeep and maintenance of building interior (e.g. strips and revarnishes gym floor; scrapes and repaints shop floors, interior doors, window frames).
Performs building maintenance tasks not practical while school is in session (e.g., erects scaffolding to change lights and ballasts in gymnasium).
Uses hand and power tools, and air powered equipment (i.e.. Hilti) to perform carpentry and maintenance tasks (e.g.; hammer, paint brushes, skill saw, bolt-cutters, screwdrivers, power drill table saw, radial-arm saw.
Notes deficiencies, damage, repair and replacement needs (e.g. Lights burned out, lock broken, toilet plugged) observed while performing maintenance tasks, reported by others, or noted during irregular inspections of school facility.
In secondary school performs plumbing repairs; building maintenance (e.g. changes fluorescent light bulbs, resets clocks, replaces light switch covers, bleeds radiators to clear air locks); and, electrical repair in all schools (i.e.; changes light ballasts).
Installs all plumbing as well as electrical, telephone, computer and T.V. lines.
Following blueprints constructs buildings (remodels rooms and renovates) and fabricates equipment such as metal stairways, fencing, etc. (welding). Builds desks, cupboards and cabinets.
Uses small and tools (e.g. hammer, pliers, screwdriver, wrench); and long-handled tools (e.g. plunger) as well as power tools such as saws, planers, routers, lathe, milling machines, welding machines. Uses heavy equipment such as front end loader.
Reports damage, vandalism and major repair requirements to supervisor.
In co-operation with the head Maintenance Person, purchase regular materials, supplies and equipment for repairs and construction. Advises and seeks approval from superintendent of Operations, through the head Maintenance Person, when larger expenditures are required.
Maintain system provide for regular preventive maintenance and related record keeping of filter changes, oiling of apparatus, replacement size and type of belts at each location, and air pressure settings for air handling equipment operation (summer and winter).
Ability to work as a team member and work supportively with the various members of the Maintenance Department. Perform any other duties may be assigned by the Head Maintenance Person or the Superintendent of Operations.
Muscular Strain: Daily work routine involves standing and walking for long periods. Physical strength for light to medium work to carry tools and parts, and agility to climb stairs and ladders, and crouch, crawl, kneel or balance on scaffolds to make adjustments or repairs to equipment.
Manual Dexterity: Operates equipment and tools requiring whole body control and course movements (e.g. truck and lawn mower) uses hand and power tools requiring accurate control and steadiness (e.g. planers, milling machine, welder, power saw).
MENTAL and VISUAL Demands:
Concentration and Visual Attention: Remains alert to abnormal machine, equipment noises. Regular operation of power equipment requires concentration and visual attention for short to moderate periods.
Time Factors: Maintenance and repair of designated areas of the school facility must be accomplished within regular work schedule. Unanticipated emergency breakdowns create conflicting priorities.
Interruptions/Disruptions: Work disruptions occur frequently when a change in priority is required to attend to immediate repair, or maintenance needs.
Working Conditions:
Hours of Work:
Required to work an eight hour day during normal business hours.
Overnight travel of approximately two trips of 2-days duration for safety training and training for repair of equipment.
There is no requirement for additional uncompensated hours.
Work Environment:
Spends 75% of the average work day indoors in an open area with attendant exposure to noise/vibration, fans, turbines, compressors, fumes/odours, dust/dirt, poor ventilation in attics, crawl spaces and poor lighting. The remaining 25% is spent outdoors with 20% in the field without shelter and 5% as a driver of a vehicle travelling locally with attendant exposure to extremes of cold/heat, abrupt temperature changes. Occasionally exposed to bodily wastes when repairing plumbing or unplugging toilets.
Hazards:
Exposed to risks of electrical shock when working on electrical equipment, hazards related to asbestos insulations, hazards related to natural and propane gas, pressurized hot water systems, and PCB hazards in lighting ballast. On rare occasions, exposed to the risk of physical violence when working and dealing with problem students.
Conditions of Employment:
Board of Education Policies
Collective Agreement
Membership in C.U.P.E.
Disclaimer
The Atikokan Employment Centre advertises the following job posting as a service to its clients and to the community. Atikokan Employment Centre is not responsible for the wording or content of the advertisements. All correspondence concerning each position should be directed to the contact name identified in the advertisement.