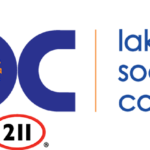 Website Lakehead Social Planning Council
Lakehead Social Planning Council – 211 Northern Region 
About 211 Northern Region:
211 Northern Region, a program of the Lakehead Social Planning Council (LSPC) has been in operation since 2008 and is the designated 211 information & referral service provider for Northern Ontario. 211 is a free helpline that connects individuals to community and social services by telephone (2-1-1), chat, email, and text. Contacts are responded to by 211 Navigators who help individuals connect with the wide range of government, community, non-clinical health, and social services using the 211 Database of Human Services, www.211north.ca. 211 Northern Region also manages and provides access to the online database of human services available in Northern Ontario, including First Nations and designated Francophone communities.
Description:
A 211 Navigator plays a crucial role in providing vital assistance to individuals needing help seeking support. The primary responsibility is to respond to incoming contacts, including telephone calls, emails, chats, and text messages. Exceptional communication skills and empathy are required to conduct assessments to understand the unique needs of each individual and locate appropriate information and community-based referrals.
Duties:
Respond to incoming Ontario 211 system contacts (telephone, email, chat, text)
Conduct needs assessments to determine the needs of the individual/family needing help
Locate appropriate social services using the human services database
Assess potential eligibility for programs/services
Refer to and provide information on programs/services
Provide follow-up to assess individuals progress and provide additional help as necessary
Advocate on behalf of individuals to help connect them to programs/services
Use effective crisis intervention skills when/where appropriate
Document needs and referrals as mandated
Represent agency in the community through outreach activities, public presentations, and committee participation
Answer Ontario 211 Specialty Lines
Qualifications:
Post-secondary education, or equivalent experience in the social services sector
Strong cross-cultural communication skills; ability to relate well with people of all ages, ethnicities, cultures, and social backgrounds
Knowledge of human services and systems in Ontario
Ability to effectively communicate orally and in writing
Ability to work independently and in a team setting
Able to work in a fast paced environment
Working knowledge of computer and Microsoft Office programs
Hours of Work:
35 hours per week, Monday to Friday, with shifts between 7am and 9pm
Workplace Setting:
Work closely with a team in a remote setting. This includes virtual training, support, and team meetings. Equipment provided, including tech support, reliable internet connection required.
Additional Information:
Start as soon as possible
Possible full-time opportunities
$21.00 per hour
Application Process:
For consideration for this position, please submit by email a resume and cover letter to
Marie Klassen, Executive Director
Disclaimer
The Atikokan Employment Centre advertises the following job posting as a service to its clients and to the community. Atikokan Employment Centre is not responsible for the wording or content of the advertisements. All correspondence concerning each position should be directed to the contact name identified in the advertisement.