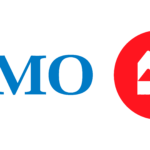 Website BMO Financial Group
BMO Financial Group
Ontario – Remote – Full-time
VIRTUAL(R)59 – HomeRes – ON – BMO
Job Family Group:
Customer Shared Services
Understands customer needs and provides collections-related to sales and service to BMO customers or prospects. Advises customers on payment strategies and products that meet their objectives. Fulfills sales and service activities for the customer in accordance with approved procedures. Support areas may include, but are not limited to, coaching and training, quality audits, vendor management and credit collection disputes.
Delivers exceptional customer customer service that builds trust through expertise, responsive service and support
Develops rapport and instils confidence with clients in order to develop credibility and earn their trust as relationship manager
Develops and maintains long-term, profitable relationships and expands share of wallet
Executes established loss mitigation processes/procedures for the resolution of non-performing and high risk accounts
Handles incoming calls in an informed, professional and efficient manner
Probes to understand customer needs and provides advice related to payments and overall collections strategies in the best interests of the customer
Sends out client communications, process transactions and interacts with internal stakeholders to ensure customer needs are met
Integrates marketing promotions and programs into customer conversations as appropriate
Analyzes data and information to provide insights and recommendations
Manages all transactions related to customer calls or refers to appropriate internal business groups
Escalates complex or unresolved customer situations to managers as required
Completes required documentation to ensure customer's requests are accurately processed
Organizes work information to ensure accuracy and completeness
Collaborates in efficient functioning of collections life cycle. Includes participating in the execution of established loss mitigation solutions for the successful resolution of non-performing and high risk accounts. Solutions range from various loan modification
options to liquidation for borrowers with delinquent and high risk loans in order to offer default/foreclosure alternatives and minimize losses
Delivers exceptional customer service that builds trust through expertise, responsive service and support
Follows documented policies and procedures to execute transactions, activities and processes
Keeps abreast of needs of the Collections departments. Identifies and makes referrals to other business groups as needed
Maintains current knowledge of collections strategies, practices, and trans and integrates into customer conversations in a professional manner
Maintains the confidentiality of customer and Bank information
Supports continuous improvement initiatives by identifying and implementing changes to make processes more effective and efficient
Develops and maintains awareness of industry trends and best practices and the regulatory environment as it relates to collections products and services
Completes complex & diverse tasks within given rules/limits
Analyzes issues and determines next steps; escalates as required
Broader work or accountabilities may be assigned as needed
Qualifications:
Typically between 1 – 2 years of relevant experience and post-secondary degree in related field of study desirable or an equivalent combination of education and experience
Working knowledge of federal, state/provincial and local laws pertaining to Consumer Collections and functional area
Knowledge of BMO products and services
Knowledge of competitive marketplace and trends in product offerings
Basic specialized knowledge
Verbal & written communication skills – Good
Organization skills – Good
Collaboration & team skills – Good
Analytical and problem solving skills – Good
Apply here: Account Specialist, Collections- Remote – Ontario – Indeed.com
We're here to help
At BMO we are driven by a shared Purpose: Boldly Grow the Good in business and life. It calls on us to create lasting, positive change for our customers, our communities and our people. By working together, innovating and pushing boundaries, we transform lives and businesses, and power economic growth around the world.
As a member of the BMO team you are valued, respected and heard, and you have more ways to grow and make an impact. We strive to help you make an impact from day one – for yourself and our customers. We'll support you with the tools and resources you need to reach new milestones, as you help our customers reach theirs. From in-depth training and coaching, to manager support and network-building opportunities, we'll help you gain valuable experience, and broaden your skillset.
To find out more visit us at https://jobs.bmo.com/ca/en .
BMO is committed to an inclusive, equitable and accessible workplace. By learning from each other's differences, we gain strength through our people and our perspectives. Accommodations are available on request for candidates taking part in all aspects of the selection process. To request accommodation, please contact your recruiter.
Note to Recruiters: BMO does not accept unsolicited resumes from any source other than directly from a candidate. Any unsolicited resumes sent to BMO, directly or indirectly, will be considered BMO property. BMO will not pay a fee for any placement resulting from the receipt of an unsolicited resume. A recruiting agency must first have a valid, written ad fully executed agency agreement contract for service to submit resumes.
Disclaimer
The Atikokan Employment Centre advertises the following job posting as a service to its clients and to the community. Atikokan Employment Centre is not responsible for the wording or content of the advertisements. All correspondence concerning each position should be directed to the contact name identified in the advertisement.