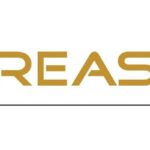 Job Title: Administrative Assistant
Date Posted: August 21, 2023
Location: Goliath Gold Complex near Dryden, ON
Reference No.: 2023-019
Position Type: Full-Time Permanent; Site-based
Schedule: Monday to Friday; 7:00am-3:00pm
About the Opportunity:
Based at the Goliath Gold Complex Office near Dryden, ON, we currently have an exciting for an Administrative Assistant to join our Site Team reporting to the Human Resources Manager.
Treasury Metals Inc. is an exploration and mining development company currently in the process of moving the Goliath Gold Complex through the development process. The Goliath Gold Complex is located proximal to the beautiful communities of Dryden and Sioux Lookout, both well-appointed with key amenities and services.
The Administrative Assistant will play a critical role in effectively managing the daily operations of the Goliath Gold Complex's office, in addition to providing administrative and IT support. The Administrative Assistant has strong interpersonal skills, a willingness to take initiative, and a focus on continuous improvement in a dynamic environment. The Administrative Assistant will have the opportunity to gain first-hand knowledge of exploration and mine development activities and to make a meaningful contribution to a growing company.
Responsibilities:
Key Responsibilities
Provide general administrative support including but not limited to photocopying, scanning, data entry, document control, preparation of correspondence, reports, spreadsheets, and presentation.
Complete necessary paperwork and maintain digital and physical office filing systems to ensure the availability of information as required.
Ensure consistency in project documentation format and content, including editing, proofreading documents, document control and record retention protocols.
Update communication materials and intranet libraries as needed to ensure the most up-to-date resources are available for employee and contractor reference. Maintain databases and logs, as required by the project.
Maintain adequate office supplies and coordinate the purchase of supplies.
Schedule and attend meetings and team events, prepare agendas, record and generate minutes of meetings. Coordinate event logistics where needed. Follow up to ensure action items from meetings are closed off with each team member.
Maintain knowledge of the status of the project as well as specific schedule requirements. Proactively identify potential gaps to ensure they are addressed by the appropriate party.
Provide timely, professional, courteous, and confidential interaction with all Treasury Metals employees, visitors, and external vendors. Responsible for greeting office visitors, answering telephones, and taking/delivering messages as needed.
Ensure all incoming invoices are entered in systems and sent to the appropriate party for action.
Review incoming employee expense reports and corporate credit card reconciliations for completeness in advance of provision to Site Management Team for approval.
Support Human Resources with recruitment and onboarding administration, including posting job advertisements, conducting reference checks, making referrals for pre-employment testing and background checks, and assisting with preparations for career fairs, conferences and community events.
Coordinate IT equipment and liaise with IT vendor and Human Resources to support the onboarding and offboarding of employees.
Assist with site orientations and field check-in procedures.
Coordinate company housing accommodations and cleaning contractors.
Assist with training program coordination and track training documentation.
Support the development of PPE programs, including tracking renewal eligibility and processing reimbursements.
Support ad-hoc projects as required.
Other
Demonstrate a personal commitment to safety, Health and Environmental responsibilities.
Additional responsibilities or tasks as assigned.
Qualifications:
Required Qualifications
Post-secondary education in Office Administration, Business Administration or related field required.
3-5 years of relevant administrative experience required.
Proficiency in Microsoft Office Suite (Excel, Word, PowerPoint, Outlook).
Strong verbal and written communication skills.
Exceptional IT skills and ability to learn new systems and programs, in addition to the ability to provide guidance to others.
Strong interpersonal skills; comfort engaging with the site management team, Toronto office team, contractors, and other third parties in-person and remotely.
Ability to work well independently and in a team environment.
Strong planning skills and organization skills with the ability to administer multiple projects and priorities.
Self-starter with strong attention to detail and dedication to delivering high-quality work in a timely manner.
Demonstration of professionalism, sound judgement, and confidentiality.
Keen sense of initiative and ownership with a focus on continuous improvement.
Valid Ontario Driver's License (G2 or higher).
Willingness for occasional regional travel.
Preferred Qualifications
Experience in an industrial or natural resource sector preferred.
Education and/or work experience in Human Resources is considered an asset.
Experience with SharePoint and document control systems is preferred.
Send resumes to: careers@treasurymetals.com
https://treasurymetals.com/site/assets/files/3666/2023-019_job_posting_-_administrative_assistant_-final.pdf
Disclaimer
The Atikokan Employment Centre advertises the following job posting as a service to its clients and to the community. Atikokan Employment Centre is not responsible for the wording or content of the advertisements. All correspondence concerning each position should be directed to the contact name identified in the advertisement.