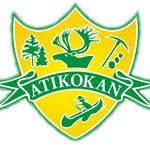 The Town of Atikokan
The Town of Atikokan is seeking an energetic and reliable individual for the position of:
Arena Attendant Assistant
Arena Attendant Assistant Position Summary: (15 hours/week)
As a member of the Arena staff, you will be responsible for opening and closing the arena at times, facility cleanliness, snow clearing of entrances, provide ice cleaning during programs and rentals. You will also be assisting the Arena Attendant is season start up and shut down as well as plant checks on weekends.
This position is:
Fridays 3:00-9:00
Saturdays: Plant check (4 hours) and any rentals
Sundays: programs and plant check (5 hours) and any programs and/or rentals
Please forward your resume by email in confidence to Tom Hainey, Manager of Community Services. tom.hainey@atikokan.ca or by mail to P.O. Box 1330, Atikokan, ON P0T 1C0 by September 30. 2022 at 12:00 noon.
Disclaimer
The Atikokan Employment Centre advertises the following job posting as a service to its clients and to the community. Atikokan Employment Centre is not responsible for the wording or content of the advertisements. All correspondence concerning each position should be directed to the contact name identified in the advertisement.