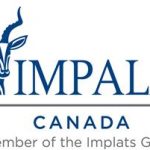 Website Impala Canada Ltd.
Who We Are:
Impala Canada is the only Canadian primary palladium producer. Located in Northern Ontario, Lac des Iles Mine (LDI) features a world class orebody consisting of an open pit and one of the largest underground mines in Canada. Mine operations are data driven, supported by the latest in mine technology and equipment, real time mine management, and automation. At LDI we employ over 700 of Canada's best and brightest in their field. Driven to exceed, our people are motivated by a culture of safety in a positive and collaborative work environment. With a modern infrastructure, significant exploration portfolio, and dedicated employees Impala Canada is a well-positioned, low cost, long term, sustainable palladium producer.
Description:
LDI mine is looking for a motivated individual to join our Mill Operations Team. Reporting to the Assay Lab Supervisor, you will work a 14 days on/14 days off schedule at the Lac des Iles Mine sire. You will be responsible for the preparation of samples from receiving to digesting involving different lab procedures. You will be comfortable working safely in handling acids and reagents containing lead. Additional safety training will be provided.
Responsible for the safe and efficient operation of sample preparation equipment including but not limited to crushing, splitting and pulverizing.
Perform sample preparation duties as per daily priority communicated by the Assay Lab supervisor
Responsible for documentation of all incoming samples. This includes samples from geology, exploration and the metallurgical lab
Ability to maintain a safe and productive work environment to ensure the well-being of all lab personnel and to ensure daily targets are met/exceeded
Follows all procedures accurately and in accordance with established lab procedures
Perform routine pre-operation inspections of the sample preparation equipment to ensure QA/QC and optimal performance is achieved. Report deficiencies to the Assay Lab supervisor immediately
Maintain a clean laboratory by performing cleaning duties daily
Wear required personal protective equipment to maximize employee safety and minimize sample contamination
Perform other duties assigned by the Assay Lab Supervisor
Follows best work practices and procedures in regards to silica and lead
Assay lab employees must be clean shaved. Respirator fit tests are completed by the on-site nurse annually
Participate in Silica and Lead Testing as well as chest x-ray and air quality monitoring
Complies with all Company standards, policies and procedures pertaining to appropriate conduct for employees, including the Code of Conduct; the Respect in the Workplace Policy; Safety, Health and Environment Policies; and any other applicable standards, policies and procedures as implemented and/or revised by the Company or Department
Qualifications:
Grade 12
Valid Ontario Class G Drivers license
Experience in mining environment Assay Lab will be an asset
What's in it for You:
The position offers a competitive remuneration package consisting of base salary, health & medical insurance, retirement savings plan and travel allowance.  Accommodations and meals are provided while at the mine site.  On your off duty time enjoy various outdoor and indoor extracurricular activities.
Please note, that all job offers are conditional upon successful completion of a pre-employment medical which includes drug and alcohol testing. Proof of being fully vaccinated for Covid-19 will be required as a condition of employment for new hires.
We thank all applicants for their interest; however, only those selected for an interview will be contacted. Please visit www.impalacanada.com for more information regarding Lac des Iles Mines Ltd. Visit careers.impalacanada.com to apply
Disclaimer
The Atikokan Employment Centre advertises the following job posting as a service to its clients and to the community. Atikokan Employment Centre is not responsible for the wording or content of the advertisements. All correspondence concerning each position should be directed to the contact name identified in the advertisement.