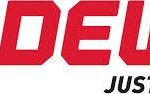 Website GARDEWINE
Shift Type: All Shifts
Department: Deck
Location: ON – Atikokan
Job Type: Full-Time
Professional Areas: Drivers
Description:
CANADA DECK – O/O or Company* (Atikokan)*
Gardewine is a large transportation, warehousing, and logistics company with terminals across Canada and a strong history that dates back to the 1950's. The most important aspect of our company's operations is our dedicated people; people will always be the source of our success and their safety and health will always come first.
The Job
The Flat Deck Driver is responsible for completing all types of various freight deliveries and pickups. This position requires a high physical ability due to the intensive labour tasks such as; tarping, chaining, strapping, pushing/pulling up to 100lbs of force, and cranking trailer dollies. You will work and cooperate with all customers to ensure a high level of customer service and complete all paperwork as required for this position.
The Offer
Competitive salary
All shifts
Above average mileage rate
Retirement programs
Benefits
Job Stability
No USA miles
Annual Profit Sharing
Annual Cost of Living
The Owner Operator/Company Qualifications needed:
A 2012 or newer or Owner Operator's only
Valid Class 1/AZ Driver's license in good standing
Experience with all types of pickup and delivery activities
Good customer service skills to build lasting relationships
Safety First priority with actions and behaviour
Ability to work independently
Professional mindset
Safety conscious
Experience with all types of pick/delivery activities
We thank all those who apply. Only those selected for further consideration will be contacted.
Join the Gardewine Team!
1-800-282-8000 or Terry 1-807-766-1300
ATK – A/Z Deck – O/O or Company Driver – Atikokan, ON – Indeed.com
ATK – A/Z Deck – O/O or Company Driver – Gardewine (northstarats.com)
Disclaimer
The Atikokan Employment Centre advertises the following job posting as a service to its clients and to the community. Atikokan Employment Centre is not responsible for the wording or content of the advertisements. All correspondence concerning each position should be directed to the contact name identified in the advertisement.