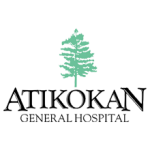 Part-Time, Temporary (20hrs/week)
Reference #2023-55
Rate of Pay: $24.06 – $28.70
Job Summary:
Reporting to the Director of Care and to the Mental Health and Addictions manager, the Behavioural Support Lead is a member of an interdisciplinary team that supports staff, residents, and families in managing responsive behaviour including staff coaching and providing input in policy and process development that is person-centered. The BSL is responsible for the assessment and creation of intervention related to the behavioural support needs of all the residents and patients in Atikokan General Hospital and for leading the behavioural support program. The BSL collaborates with the internal team along with external resources such as the Psychogeriatric Resource Consultants from St. Joseph's Care Group to improve the quality of care of the residents and their families.
Note: This will be a temporary part-time position (20hrs/week) from August 8, 2023 to March 2024.
Qualifications:
Minimum grade 12 education with relevant post-secondary education and certifications
Demonstrated knowledge and skill working with individuals with responsive behaviours due to dementia, mental health issues and/or other complex care needs
Certification relevant to the practice setting such as: gerontology, dementia care, Gentle Persuasive Approach and U-FIRST would be considered an asset. At the very least, willingness to acquire certification to fulfill the role expectations fully
Strong written and oral communication skills
Computer skills including word processing, e-mail and electronic documentation
Strong organizational and time management skills
Ability to work individually and as a team member
Ability to liaise with clients, family members, professionals and agencies of varying ideologies
Valid driver's license and access to a vehicle, agency prescribed auto insurance, valid first aid/CPR certificate
Mandatory Covid-19 Vaccination
Apply with resume and cover letter – quoting the reference number – in confidence to:
Human Resources
Atikokan General Hospital, 120 Dorothy Street
Atikokan, ON P0T 1C0
Fax: (807) 597-4305
[email protected]
APPLCIATIONS WILL BE ACCEPTED UNTIL POSITION IS FILLED
NOTE: Applicants who require accommodations in the recruitment process are encouraged to contact Human Resources for support using the above contact information.
Atikokan General Hospital is committed to fostering a inclusive, equitable, and accessible environment supporting diversity in our work environment to provide quality care where all feel valued, respected, and supported. We are dedicated to building a workforce reflective of the communities in which we live and serve and encourage Indigenous people, visible minorities, and persons with disabilities to apply.
We thank all those who apply, however, only those candidates selected in the recruitment process will be contacted.
Behavioural Support Lead – Atikokan General Hospital (aghospital.on.ca)
Disclaimer
The Atikokan Employment Centre advertises the following job posting as a service to its clients and to the community. Atikokan Employment Centre is not responsible for the wording or content of the advertisements. All correspondence concerning each position should be directed to the contact name identified in the advertisement.