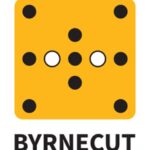 Byrnecut Canada Ltd – Red Lake, ON
$120,000 a year
Safety:
Ensure that all applicable procedures and policies are adhered to.
Investigate applicable accidents and incidents.
Ensure that the safe operational integrity of all underground equipment is never compromised.
Ensure that the necessary lock out procedures is in place before commencing work on a piece of equipment.
Environmental:
Ensure a high standard of housekeeping is maintained both on the surface and underground.
Cost Management:
To control costs by effective expenditure and wastage management.
Training:
Ensure that adequate mechanical training of personnel in the maintenance/mining department is undertaken.
Continuous Improvement:
Actively promote, seek out and participate in drives that will lead to improvements in safety, productivity and cost effectiveness.
Specific Duties Include:
Read drawings, work orders and production schedules to determine product or job instructions and specifications.
cut, roll, shape, bend, mould, spin, heat or hammer metal products to fabricate parts or sub-assemblies
heat treat metal parts and componnents
Set up and operate hand and power tools, welding equipment or computer controlled machines
assemble parts and structures by lining up and joining them by welding, bolting or riveting
finish products by cleaning, polishing, filing or bathing them in acid solutions, or by applying protective or decorative coatings
Detect faulty operation of equipment and/or defective materials or products and notify supervisors.
Selection Criteria:
Previous experience as an underground Boilermaker
Trade qualifications in welding/boiler making (or equivalent experience)
Have a good understanding of general OHS
Strength to handle materials, tools and machines
Communication
Clear and concise verbal skills
Ability to understand and interpret and follow instructions
Good English reading and writing skills
Ability to work to deadlines
Maintain good relationships with other personnel
Demonstrated commitment to maintaining a safe work environment
Job Type: Full-time
Salary: $120,000.00 per year
Benefits:
Dental care
Extended health care
Life insurance
RRSP match
Flexible Language Requirements:
Schedule:
Supplemental pay types:
Ability to commute/relocate:
Red Lake, ON: reliably commute or plan to relocate before starting work (preferred)
Experience:
Welding: 1 year (preferred)
Work Location: In person
Apply using Indeed
https://ca.indeed.com/cmp/Byrnecut-Canada-Ltd/jobs?jk=77ca467ce113e294&start=0
Disclaimer
The Atikokan Employment Centre advertises the following job posting as a service to its clients and to the community. Atikokan Employment Centre is not responsible for the wording or content of the advertisements. All correspondence concerning each position should be directed to the contact name identified in the advertisement.