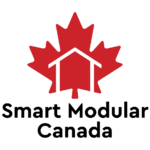 Website Smart Modular Canada
Business Name: Smart Modular Canada
Contact Person: Ellen Vieira
Website: smartmod.ca
Email: ellen@smartmod.ca
Phone: 807-629-1588
Address: 24 Haniak Rd, Thunder Bay
Job Title: Business Development Assistant
Job Description:
Smart Modular Canada is a modular buildings manufacturer. From micro homes to hotels, we build to last. We are a fast-growing energetic company building quality homes and buildings for all Northern Ontario and beyond. Our philosophy is one of a family atmosphere with great people to work with. We offer a climate-controlled experience when working within the factory, with competitive wages, a benefits plan, and soon, a retirement program. Here craftspeople have a regular schedule, are not dependent on weather conditions, and do not have the headaches associated with repair/emergency work. Come build your future with us!
General Job Description:
The Business Development Assistant, or BDA, acts as a liaison, provides product/services information, answers questions, and resolves any emerging problems that our customer might face with accuracy and efficiency. BDAs gather customer feedback. Their target is to ensure excellent service standards, respond efficiently to customer inquiries and maintain high customer satisfaction. The BDA calculates costs of construction projects, from class D to class A estimates. They collect and analyze data according to a series of useful variables, are very comfortable with numbers and analytical. They must have great attention to detail and excellent communication skills. The goal is to convert leads to projects.
Duties and Responsibilities:
Manage incoming phone calls
Follow-up on business development leads
Identify and manage customers' expectation to achieve satisfaction
Build sustainable relationships and trust with customer accounts through open and interactive communication
Provide accurate, valid and complete information by using the right methods/tools
Meet personal/business development team targets and quotas
Handle customer complaints, provide appropriate solutions and alternatives within the time limits; follow up to ensure resolution
Keep records of customer interactions, process customer accounts and file documents
Follow communication procedures, guidelines and policies
Take extra mile to engage customers
Acquire understanding of the requirements of the project/program at hand
Produce valid estimates
Review documents or consult experts to collect all necessary data
Prepare detailed bids for submission to appropriate parties
Qualifications for the Job:
Education:
Degree or diploma in architecture, engineering, construction science or relevant field
Construction Estimator Certified (CEC), Professional Quantity Surveyor (PQS), or other qualification will be a plus
Experience:
Proven customer support experience or experience as a Client Service Representative or Inside Sales
Proven experience as construction estimator
Key Competencies:
Strong phone contact handling skills and active listening
Familiarity with CRM systems and practices
Customer orientation and ability to adapt/respond to different types of characters
Excellent communication and presentation skills
Ability to multi-task, prioritize, and manage time effectively
Basic understanding of accounting and project management concepts
Comfortable with numbers and technology
Excellent knowledge of software like MS Office and MS Projects
Great attention to detail
Excellent communication and negotiation abilities
Well-organized and reliable
To apply, email your resume to careers@smartmod.ca
Disclaimer
The Atikokan Employment Centre advertises the following job posting as a service to its clients and to the community. Atikokan Employment Centre is not responsible for the wording or content of the advertisements. All correspondence concerning each position should be directed to the contact name identified in the advertisement.