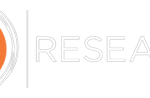 Website KGS Research
KGS Research is a leader in the market research and data collection industry. We are looking for Outbound Call Representatives to join the team to conduct market research! Interested in political polling, public issues, and consumer trends? Are you a people person? Are you curious about the world and enjoy learning about new things? This might be the perfect opportunity!
Why Join KGS?
Amazing growth opportunities are available
Flexible schedule, choose your working days
Start working immediately
Work from home
No sales involved
Training is provided
Working Hours:
Monday to Friday: 3:30 pm – 12:00 am (EST)
Saturday and Sunday: 12:30 pm – 9:00 pm (EST)
One weekend shift required*
No morning shifts
Responsibilities and Duties:
You will be working from home, conducting telephone surveys to our clients about customer satisfaction, public policy, and local issues and many more
Work closely with our quality control team to ensure opinions and data are collected in a neutral and un-biased manner
Adhere to the staffing schedule
Qualifications:
One or more years of customer service experience in a fast-pace environment
Strong understanding of computers, experience with CATI (Computer Assisted Telephone Interviewing) programs would be an asset
Excellent English communication skills, able to articulate pronunciations of difficult words
Fluency in a second language would be an asset
At Home Requirements:
Quiet workspace free of background noise and distractions
Secured Internet with minimum download speed of 50 MBPS
Headset with Microphone – Approved Corded USB Noise Canceling
Desktop/Laptop (Minimum: Intel 13, 4 GB Ram)
Training Compensation: $15/hourly
Job Type: Full-time
Salary: $17.00 per hour
Schedule:
Education:
Customer service: 1 year (preferred)
Apply here: Call Representative – Ontario – Indeed.com
Disclaimer
The Atikokan Employment Centre advertises the following job posting as a service to its clients and to the community. Atikokan Employment Centre is not responsible for the wording or content of the advertisements. All correspondence concerning each position should be directed to the contact name identified in the advertisement.