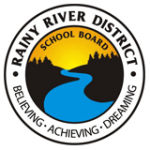 Website Rainy River District School Board
Rainy River District School Board Invites applications for the position of Casual Designated Early Childhood Educator
Posting Number: 2324-3
Date: July 18, 2023
Position: Casual Designated Early Childhood Educator
Location: Various
Hours of work: All casual personnel must be able to work on an on-call basis. Successful candidates will be placed on the School Casual List for casual, on-call work with no guarantee of hours of work.
Rate of pay: $21.18 per hour ($22.18 per hour as of September 1, 2023) as per the CUPE Collective Agreement
Apply in writing referencing the posting number. Include your non-teaching application form, cover letter, resume and Reference Authorization Form to:
Human Resources Department
Rainy River District School Board
522 Second Street East
Fort Frances, ON P9A 1N4
Fax: (807) 274-1950
Email: [email protected]
Accommodation in the recruitment process is available upon request for applicants with disabilities.
We thank all applicants but only those who are selected for an interview will be contacted.
For further clarification or questions please contact
Stefanie Berard, Human Resources Coordinator, 807-274-9855 ext. 4971
Closing Date: Ongoing Application Acceptance 2023-2024
Job Description
Date: May 9, 2013
Position: Designated Early Childhood Educator
Employee Group: CUPE
Qualifications Necessary:
A Secondary School Diploma or equivalent
Early Childhood Education (ECE) Diploma from an accredited CAAT or post-secondary institution
Physical ability to perform the essential duties of the job
Effective oral and written communication skills
Must be able to function as a member of the team
Computer skills preferred
Position Summary:
Reporting to the Principal, the Designated Early Childhood Educator will partner with the Early Learning Program (ELP) teacher to plan and implement a full day early learning program within a classroom setting and provide supervision and age-appropriate programming for groups of students as part of the extended day program as required.
According to Bill 242, the Full Day Early Learning Statue Law Amendment Act (which amends the Education Act), the Designated Early Childhood Educator will coordinate and cooperate with the Early Learning Program Teacher in the design of programs and environments to enhance children's cognitive, physical, social and emotional development.
Responsible To:
The Designated Early Childhood Educator will report to the Principal/Vice Principal while partnering with and under the guidance of the Early Learning Program Teacher.
Specific Duties:
Implementation of program
Support children's development of oral language skills through modeling, attentive listening, individual play experience, conversations and questioning techniques in small groups and individual settings
Lead small and large group learning activities and experiences
Encourage and assist children to practice self-help skills
Facilitate children with development of social skills and learning through play
Use reflective listening to respond to children's needs
Provide positive guidance that encourages self-discipline in children
Help plan and implement centers and child centered play experiences
help develop and carry out a daily schedule that incorporates child-directed activities, care routines and transition times
Share responsibility in following board policies to maintain a safe and healthy learning environment within the kindergarten classroom
Help organize space, equipment and materials prior to learning activities
Set reasonable behaviour expectations consistent with the Code of Conduct
Observation:
Help to identify students who may benefit from early intervention strategies and identify/provide appropriate resoruces/strategies
Gather information for teacher use in assessment of individual children's development by observing how children use the materials and interact with each other and adults
Asist in collecting data using a variety of assessment tools
Assist classroom teacher in using observations to expand play and plan activities
Professionalism:
Reflect on personal strengths and needs specific to the role of a Designate Early Childhood Educator
Establish and maintain a positive working relationship with colleagues in the school
Keep current with early childhood practices
Work independently and as a member of a team
Under direction of the Principal participate in school events i.e. parent teacher interviews, kindergarten information meeting
Maintain confidentiality
Be punctual in accordance with school start times
Dress in attire consistent with the school dress code
Communication:
Demonstrate effective and ongoing professional communication with parents/guardians regarding the development of their children including participation in parent/guardian – teacher interviews whenever possible
Help create and maintain an atmosphere that is supportive to parents/guardians
Participate in ongoing daily professional dialogue with the classroom teacher
Other duties as assigned
Conditions of Employment:
Rainy River District School Board Policies and Procedures
General Terms and Conditions of Employment for Non-Union Employees
Disclaimer
The Atikokan Employment Centre advertises the following job posting as a service to its clients and to the community. Atikokan Employment Centre is not responsible for the wording or content of the advertisements. All correspondence concerning each position should be directed to the contact name identified in the advertisement.