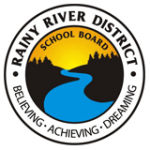 Website Rainy River District School Board
Rainy River District School Board Invites applications for the position of Casual Education Assistant
Posting Number: 2324-4
Date of Posting: July 18, 2023
Position: Casual Education Assistant
Job Description: Attached
Location: Various
Hours of work: All casual personnel must be ablet to work on an on-call basis. Successful candidates will be placed on the Casual List for casual, on-call work with no guarantees of hours of work.
Rate of pay: $22.79 per hour plus vacation pay
Apply in writing referencing the posting number. Include your Non-teaching application form, cover letter, resume and Reference Authorization Form to:
Human Resources Department
Rainy River District School Board
522 Second Street East
Fort Frances, ON P9A 1N4
Fax: (807) 274-1950
Email: [email protected]
Accommodation in the recruitment process is available upon request for applicants with disabilities.
We thank all applicants but only those who are selected for an interview will be contacted.
For further clarification or questions please contact
Human Resources at 807-274-9855 ext. 4993
Closing Date: Ongoing Application Acceptance 2023-2024
Job Description:
Date: June 2010
Position: Education Assistant
Employee Group: ESP (Educational Support Personnel)
Qualifications Necessary:
A Secondary School diploma or equivalent
Educational Assistant Course preferred or two years' experience in a related field
Physical ability to perform the essential duties of the job
Effective oral and written communication skills
Must be able to function as a member of the team
Flexibility to suit varied needs of students (learning, physical, behavioural needs)
An attitude of respect and sensitivity towards students with varied background abilities, medical needs, behavioural needs, socio-economic and educational status
Computer skills preferred
Position Summary:
Under the supervision of the Principal, the Education Assistant is responsible to assist with the delivery of program to students with identified special needs as determined by the Classroom Teacher, Special Education Resource Teacher, Special Education Coordinator, Speech Language Pathologist and the Principal. the role of the Education Assistant will be influences by the specific needs of the students. Training required to perform the duties of the position will be provided by the immediate supervisor(s) or other qualified personnel.
Responsible To:
The Education Assistant is responsible to Classroom Teacher, Special Education Resources Teacher, Special Education Coordinator, Speech Language Pathologist and the Principal.
Specific Duties:
To maintain strict confidentiality of students and student records.
To assist the teacher in the implementation and facilitation of the Individual Education Plan's outlined programming accommodations and/or modifications.
To assist and supervise the design and delivery of daily programs associated with the medical, academic, social, behavioural and psychomotor development of students with special needs.
To assist in the provision of physical care and comfort for each student with special needs which may include any of the following:

behavioural support and intervention
lifting and positioning of the student
assisting with mobility aids such as wheelchairs, walkers, lifts, etc.
feeding
toileting
general maintenance exercises

To ensure a safe environment through close supervision during arrivals, departures, lunch hour, recesses and in the classroom for student.
To assist in the preparation and operation of instructional materials and equipment.
To collaborate with school personnel, treatment teams and other professional staff from community agencies involved with the student.
Conditional of Employment:
Rainy River District School Board Policies and Procedures.
Rainy River District ETFO Educational Support Personnel Collective Agreement.
Disclaimer
The Atikokan Employment Centre advertises the following job posting as a service to its clients and to the community. Atikokan Employment Centre is not responsible for the wording or content of the advertisements. All correspondence concerning each position should be directed to the contact name identified in the advertisement.