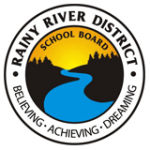 Website Rainy River District School Board
Rainy River District School Board Invites applications for the position of Casual Secretary
Posting Number: 2324-2
Date: July 18, 2023
Position: Casual Secretary
Job Description: Job Description Attached
Location: Various Locations
Hours of Work: All casual personnel must be able to work on an on-call basis. Successful candidates will be placed on the School Casual List for casual, on-call work with no guarantee of hours of work.
Rate of pay: $21.76 per hour ($22.76 per hour as of September 1, 2023) as per the CUPE Collective Agreement
Apply in writing referencing the posting number. Include your Non-teaching application form, cover letter, resume and Reference Authorization Form to:
Human Resources Department
Rainy River District School Board
522 Second Street East
Fort Frances, ON P9A 1N4
Fax: (807) 274-1950
Email: [email protected]
Accommodation in the recruitment process is available upon request for applicants with disabilities.
We thank all applicants but only those who are selected for an interview will be contacted.
For further clarification or questions please contact
Stefanie Berard, Human Resources Coordinator, at 807-274-9855 ext. 4971
Closing Date: Ongoing Application Acceptance 2023-2024
Job Description
Date: June 2006
Positions School Secretary (Former Secretary II and Secretary III)
Employee Group: CUPE (Canadian Union of Public Employees)
Location: All Schools
Necessary Qualifications:
Grade 12 diploma
Work experience in a secretarial and clerical position
Ability to work with integrated software packages
Ability to use discretion and sensitivity to treat all office matters and information in a confidential matter
Ability to initiate, organize, complete work assignments with minimum supervision
Position Summary:
The School Secretary will provide secretarial and clerical services as directed by the Principal of the school or their designate.
Responsible To:
The School Secretary is responsible to the Principal of the School.
Specific Duties:
Communication:
general reception and telephone duties
handle inquiries and direct to appropriate staff and/or location
correspondence – letter, faxes, e-mail, newsletters and other correspondence as required by staff
generate/distribute/file forms, reports, student reports (suspension letters, violent incident reports, accident reports, staff minutes, work orders)
contact parents re: emergency situations (illness, injury, school closures)
schedule and book use of office responsibilities
public address system duties (opening, messages)
Student Data:
maintain current and accurate student information using the PowerSchool database for student records, attendance, reporting, and student information forms
prepare material for registration and carry out student registration (school handbook, student forms, course selection guide)
collect student information (birth certificates, health card, immunization records)
provide transportation department with required student data
schedule parent interviews as required
OSR management
carry out Safe Arrival policy as required
compile and post lists of students with "emergency" medical needs
assist with preparation/distribution of student assessment materials (exams, EQAO materials)
maintain and prepare transcripts
prepare all materials required for student graduation
Financial Functions:
maintain current/accurate information using SDS database
maintain purchase order records
order office supplies and maintain office inventory
receive and check all deliveries checking packing slips for accuracy
maintain petty cash fund
school generated funds – collect and manage monies generated by fund raising campaigns
(milk programs, field trips, activity days, book fairs etc.)
banking – count and prepare monies for deposit
ensure accurate financial records are kept and are on file
Reports:
complete all required reports requested and specifically:

MET reports
Oct/March statistical reports
Enrollment/registration/attendance reports
Board required reports
Additional:
may be required to schedule vacations and supply secretaries
recording and issuing of security codes and school keys
maintain staff attendance records/may be required to arrange for substitutes
sorting/distributing ingoing and outgoing mail
facilitate scheduling and assist with school events (photos, programs, tickets, clinics)
Conditions of Employment:
Rainy River District School Board Policies and Procedures
Rainy River District CUPE Local 65 Collective Agreement
Disclaimer
The Atikokan Employment Centre advertises the following job posting as a service to its clients and to the community. Atikokan Employment Centre is not responsible for the wording or content of the advertisements. All correspondence concerning each position should be directed to the contact name identified in the advertisement.