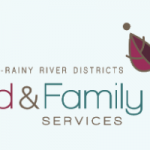 Website Kenora-Rainy River Districts Child and Family Services
Business Name: Kenora Rainy-River Districts Child and Family Services
Contact Person: Amber Fecho
Website: www.krrcfs.ca
Email: hr@krrcfs.ca
Phone: 807-467-5437
Address: 211 Main Street West
Job Title: Casual Support Worker
Job Description:
Position Summary:
Adhere to the detailed supervised visit rules and expectations as outlines by the Child Welfare Worker
Observe and report findings in an objective and factual case note or logbook format as applicable
Ensure the safety and well-being of clients at all times
Transport clients to and from visits and other appointments as required
Responsible for the daily care and direct supervision of children placed in a staffed resource unit
Hours of work: Flexible, casual on call
Wage Range: $18.75 – $20.48 per hour
Knowledge and Skills required:
Be familiar with and provide services in compliance with relevant legislation, ministry regulations and standards, and agency policies and procedures
Complete documentation in accordance with prescribed agency, ministry, and legal standards
Provide consultation to and work with other staff, agencies, and professionals in the provision of services to children and their families
Excellent verbal and written communication and problem-solving skills are required
Demonstrated ability to follow direction, work independently and as a member of a team
Ability to relate well to children and families as a mature and responsible adult role model
Good judgement skills and ability to work in stressful, high-pressure situations
Proficient in computer software applications including MS Office, and database programs
Qualifications:
Minimum high school diploma or equivalency required
Experience as a caregiver and/or formal childcare training
Nonviolent crisis intervention training and First Aid CPR would be an asset
Required:
Must possess a valid Class G Ontario Driver's License and have access to a reliable vehicle with OPCF6A Insurance endorsement and minimum of $1000000.000 Liability
Clear criminal reference check, Clear Vulnerable Sector check, Clear Internal Records Check, and Clean Driver's Abstract
Kenora-Rainy River Districts Child and Family Services is an equal opportunity employer. Accommodations are available for all parts of the recruitment and selection process.
In an effort to support the health and safety of our Staff, Children and families, employees are required to be fully vaccinated against COVID-19 with all valid, required doses of a vaccine approved by Health Canada before hire. KRRCFAS will provide reasonable accommodation to individuals who cannot be vaccinated due to medical reasons, or any other ground protected by the Ontario Human Rights Code.
About Kenora Rainy River Districts Child and Family Services:
Kenora-Rainy River Districts Child and Family Services is a non-profit community organization funded by the Government of Ontario, legally mandated to protect children and youth from abuse and neglect through the Child and Family Services Act.
Employment Type: Casual and Seasonal
Application Deadline: 2022-2-31
Disclaimer
The Atikokan Employment Centre advertises the following job posting as a service to its clients and to the community. Atikokan Employment Centre is not responsible for the wording or content of the advertisements. All correspondence concerning each position should be directed to the contact name identified in the advertisement.