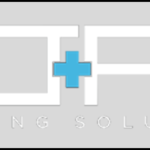 Website J+A Cleaning Solutions
Job Description
Night Shift – 5 days per week – Part-time
Job Summary: Under the general supervision of the Regional Manager the cleaner performs a variety of cleaning related tasks with emphasis on customer satisfaction and quality service delivery.
Key Responsibilities: Functioning as a core member of the team the Cleaner must be able to:
Clean and supply designated facility areas (dusting, sweeping, vacuuming, mopping, cleaning ceiling vents, restroom cleaning etc.)
Disinfect High Touch points
Perform and document routine inspection and maintenance activities
Maintain building security and safety integrity by performing such tasks as locking doors after operating hours, ensuring only authorized personnel enter premises etc.
Notify management of occurring deficiencies or needs for repairs
Stock and maintain supplies/rooms
Cooperate with the rest of the staff
Follow all health and safety regulations
Perform other duties as assigned
Job Requirements:
Ideally already established in the cleaning business
Previous experience preferred, but will train a suitable candidate
Excellent time management skills/must adhere to tight deadlines/respond quickly to situations
Effective attention to detail and a high degree of accuracy
Ability to listen, communicate and speak in English
Integrity and ability to work independently and as part of a team
Must be able to handle confidential information in an ethical and professional manner
Familiarity with Safety Data Sheets (SDS) preferred
Mandatory security clearance will be conducted prior to employment; successful applicants must have a clear record
Flexible
Before applying for this position, please ensure you have met ALL the pre-screening criteria and submit a current resume with work experience related to this position.
J+A Cleaning Solutions Ltd., encourages all candidates who have the right mix of skills, abilities and commitment to service excellence to apply online. We thank all applicants for their interest in this position; however only selected candidates will be contacted.
Job Types: Part-time, Permanent
Salary: From $16.00 per hour
Schedule: Night Shift
Ability to commute/relocate: Atikokan, ON: reliably commute or plan to relocate before starting work (required)
Applications question(s): Are you willing and able to pass a security background check?
Experience: Cleaning: 1 year (preferred)
Hiring 2 candidates for this role
Urgently hiring
Disclaimer
The Atikokan Employment Centre advertises the following job posting as a service to its clients and to the community. Atikokan Employment Centre is not responsible for the wording or content of the advertisements. All correspondence concerning each position should be directed to the contact name identified in the advertisement.