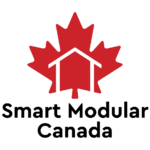 Website Smart Modular Canada
Business Name: Smart Modular Canada
Contact Person: Ellen Vieira
Website: smartmod.ca
Email: ellen@smartmod.ca
Phone: 807-629-1588
Address: 24 Haniak Rd, Thunder Bay
Job Title: Construction Interior Finisher
Description:
Smart Modular Canada is a modular buildings manufacturer. From micro homes to hotels, we build to last. We are a fast-growing energetic company building quality homes and buildings for all Northern Ontario and beyond. Our philosophy is one of a family atmosphere with great people to work with. We offer a climate-controlled experience when working within the factory. For those in the field we offer competitive wages, a benefit plan, and soon, a retirement program. Our field workers enjoy a generous per diem for food and living expenses. We pick up all the accommodations and travel.
Come build your future with us!
General Job Description:
The Interior Finisher installs doors, flooring, baseboard, trim, drywall (including mud, tape, and paint), and any other interior finish required, as well as fixes damaged parts such as, for example, cracked drywall. They install all materials in good order. To succeed in this role, they should have the ability to use hand power tools, such as saws and drivers, and safely stand on ladders and scaffolds for long hours at a time. They also know how to handle materials (e.g., drywall, vinyl) for different finishing styles and tasks.
Duties and Responsibilities:
Install doors, flooring, baseboard, trim, drywall (including mud, tape, and paint) using various materials and tools
Deliver projects within timeline
Inspect damages
Repair or replace broken materials
Ensure all interior finishes follow the company quality standards
Use hand tools and other equipment (e.g., scaffold, ladder)
Follow safety rules
Qualifications For the Job:
Experience as with flooring and drywall or a similar role in construction
Key Competencies:
Excellent carpentry skills
Experience using various hand power tools and equipment, such as scaffolds, taking safety rules into consideration
Ability to safely work at heights for long hours
Ability to work as a team member
Physical Requirements:
Physical strength and good balance
To apply, email your resume to careers@smartmod.ca
Disclaimer
The Atikokan Employment Centre advertises the following job posting as a service to its clients and to the community. Atikokan Employment Centre is not responsible for the wording or content of the advertisements. All correspondence concerning each position should be directed to the contact name identified in the advertisement.