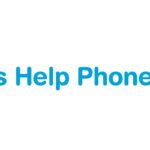 Website Kids Help Phone
Position Overview
Organization: Kids Help Phone
Title: Counsellor Remote, outside ON/QC
Position: Remote Part-time, Evening, Permanent
Reports to: Counselling Manager
Location: Remote-Home Office
Rate of Pay: $28.97 per hour
Shift Schedule (Applicants must be available to work shift as posted. Shift schedule may be revised on review of service needs):
REME-222-PT116
Static schedule Wednesday to Saturday 6:00pm to 11:00pm, 20 hours schedules, 20 hours paid
Remote outside ON/QC
Is this you?
Are you motivated by the opportunity to positively impact mental health for young people in Canada? Would you be passionate about helping young people deal with the challenges of growing up in today's complex, ever-changing, technologically driven world?
As a counsellor, you will deal with clients facing urgent or crisis situations requiring immediate attention via telephone or chat modalities. Taking care of our clients' means evaluating needs, assessing risks, crisis containment, assisting and providing necessary resources to resolve challenges. You must understand the big picture of the situation, and deal with multiple, complex situations at a time.
Kids Help Phone is on a transformational journey, one that will change the landscape of youth mental health in Canada. We cannot do it without a team who are willing to be game changers and help fuel that journey. We need team members that are passionate about making a real difference in young people's lives. It will take courage. It will take resilience.
Does this sound like you? If so, then keep reading…
The Organization
Kids Help Phone is a Canadian and world leader, known for their expertise and continuous innovation as Canada's only 24/7 professional counselling and information service for young people in both English and French. We have been pioneers in virtual care and e-health solutions for young people in Canada for almost 30 years.
Since 1989, we have offered kids, teens and young adults a critical lifeline of hope and support through our free, anonymous and confidential services, which research shows significantly improves youth mental health. Young people reach out to Kids Help Phone's professional counsellors and trained volunteers from every corner of the country via phone, Live Chat and texting, and benefit from their database of local youth-serving programs. Kids Help Phone's website is a widely recognized model of youth-focused design; offering therapeutic tools, games, information and counselling.
The Position
As a counselor, you will provide counseling services on a national scale including telephonic support, clinical case management, structured telephonic counseling, and applicable resource referral. All services are provided in accordance with the mission, vision values and established protocols of the Company.
What You'll do
Participate and attend in-service training, clinical consultations, staff meetings, shift debriefs, and other professional development activities
Maintain a sound knowledge of various national and provincial laws affecting the lives of children and young people at risk to provide sound decision-making support regarding appropriate and relevant referral to community authorities
Share areas of expertise and participate in developing resources for the department
Follow professional problem solving models
Actively participate in the process of individual clinical supervision and coaching
Facilitate the growth and understanding of the importance of a healthy lifestyle in which each child or youth is equipped with various tools and skills required to respond to the day-to-day demands of living in a dynamic family group, within a community and within a larger society
Represent the Kids Help Phone counselling service in a variety of venues, e.g. to volunteers, donors, educational settings, the media, as requested
What You'll Need
MSW, BSW or equivalent with a preference given to Mental Health focus and those that are eligible for registration with a regulatory body for the Province they are working in
Demonstrated experience in clinical counselling and crisis intervention (telephone counselling preferred)
Excellent communication skills, with the ability to create and maintain trusting relationship with youth as they define themselves
The ability to engage clients in non-judgmental problem solving
The ability to analyze situations, make appropriate decision concerning clients' needs and provide appropriate therapeutic service
Knowledge of laws and services directly affecting the lives of children and youth in Canada
Possess an acceptable "Vulnerable Person Sector Criminal Reference Check" prior to starting employment
You'll already have the following:
Strong risk assessment skills about Child Welfare/Safety concerns, Suicide/Self-Harm, Substance Abuse etc.
Bilingual Fluency in English and French (both verbal and written)
Good clinical judgement and understanding of your responsibilities regarding confidentiality
Strong work ethic and professionalism
Abilities to work over the phone and through chats
Ability to adapt to both the ever changing client and organizational needs
Ability to work in a fast-paced environment and to multi-task when needed
Strong empathy and listening skills
Demonstrated excellent communication, facilitation and decision-making skills
Demonstrated excellent interpersonal skills and the ability to work collaboratively with all members of the team
Demonstrated commitment to best practice and quality improvement
Commitment to the vision and goals of the organization
And finally…
Are you inspired by helping meet the quickly evolving needs of young people in Canada today and are ready to contribute to a dynamic organization dedicated to improving their mental health and well-being?
History in the making!
Does this sound like a journey you want to be a part of?
Join us!
Counsellor – Evening – Part-time – Remote – Ontario – Indeed.com
Accredited member, Imagine Canada Standards Program.
At Kids Help Phone, we embrace and celebrate and inclusive, diverse and accessible environment, where all employees and stakeholders feel valued, respected and supported. We are dedicated to building a workforce that reflects the diversity of the communities we live with and serve. We are committed to inclusive, barrier-free recruitment and selection processes.
Kids Help Phone is committed to provide barrier-free environment and accommodation in accordance with the Accessibility of Ontarians with Disabilities Act (AODA). If contacted for an employment opportunity, please advise Human Resources person if you require accommodation at any stage of the recruitment process.
Job Type: Part-time
Part-time hours: 20 per week
Salary: $28.97 per hour
Schedule: 8 hour shift
Experience: Counselling – 2 years (required)
Disclaimer
The Atikokan Employment Centre advertises the following job posting as a service to its clients and to the community. Atikokan Employment Centre is not responsible for the wording or content of the advertisements. All correspondence concerning each position should be directed to the contact name identified in the advertisement.