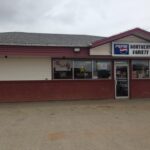 Website Northern Variety
Northern Variety
Contact Person: Jeff Sodtke
Website: https://facebook.com/groups/1732469447029010/
Email: northernvarietyatikokan@gmail.com
Phone: 807-597-5142
Job Description:
A part time/casual customer service employee is needed for evening and weekend shifts as well as fill-in for staff holidays.
Desired skill set would include till, lottery and pos knowledge, excellent cleaning and stocking skills as well as being great with the public. Willing to train the right candidate.
For a full job description please contact the manager (Jeff) at 597-5142 during daytime hours of 8-5.
Application Deadline: 2023-03-31
Disclaimer
The Atikokan Employment Centre advertises the following job posting as a service to its clients and to the community. Atikokan Employment Centre is not responsible for the wording or content of the advertisements. All correspondence concerning each position should be directed to the contact name identified in the advertisement.