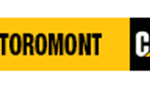 Website Toromont Cat
Job Category: Operations & Sales Support
Requisition Number: CUSTO001217
Posted September 8, 2022
Full-time
Thunder Bay, ON P7C6G9, CAN
Job Details
Descriptions
Toromont Cat is looking for a Customer Support Supervisor while will provide operational leadership to the on-site team and will be accountable for meeting critical business goals while leveraging global safety best practices and sustainable processes. While being the key point of contact to customers.
Note: Rotational Schedule of 3 weeks in/3 weeks out (remote site premium applies)
As a Customer Support Supervisor, YOU will experience:
Working within one of the safest organizations in the industry where your safety and well-being are our most important priority
Working for the best-in-class equipment dealer and with the premium Caterpillar brand
Opportunities to continuously Learn, Grow and Develop with our Toromont team through our internal Training teams that are geared for your success
Competitive total rewards including wages, benefits, and premiums (as eligible)
An opportunity for flexible work schedules and opportunities across multiple locations across Eastern Canada
In a typical day, YOU will:
Model the way for safe, environmentally sound and healthy work behaviours in support of Toromont's Health and Safety Policies, Programs and initiatives
Motivate and develop Technicians and other ream staff to achieve personal and team performance objectives as aligned to Regional and Corporate goals and established plans to ensure service key indicators are met
Act as the key contact for daily customer inquiries and effectively resolve customer and supplier issues to ensure high customer loyalty
Generate and present monthly reports including maintenance and production fleet performance reports
Participate and lead strategic planning initiatives (which include but not limited to), succession planning, labour and parts planning, career development plans, product problem management and asset strategy planning
Provide input on capital expenditure requirements, operating policies, communication and projects for Regional Operations
Lead and take part in all meetings related to health and safety and product management
Must-haves for this role:
Minimum post-secondary education
3-5 years of experience in operations management/supervisor
About Toromont Cat
With over 4,000 employees and 56 locations from Manitoba to Newfoundland, Toromont Cat has a proven track record, industry knowledge, dealership infrastructure, and service mindset to ensure our Construction, Mining, and Power Generation customers succeed. At Toromont Cat, work is built around people's strengths, our products, technology and an outstanding customer experience and through our strong partnership with Caterpillar™, Toromont Cat takes care of our employees who take care of our customers! When you join our team, you become a member of the Toromont family. Your success is our success!
Customer Support Supervisor, Mining | Toromont Cat (ultipro.ca)
Disclaimer
The Atikokan Employment Centre advertises the following job posting as a service to its clients and to the community. Atikokan Employment Centre is not responsible for the wording or content of the advertisements. All correspondence concerning each position should be directed to the contact name identified in the advertisement.