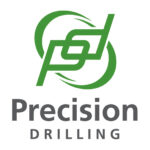 Precision Drilling
Canada
$39.50-$54.10 an hour – Full-time
12 hour shift, Overtime, Evening Shift, Day Shift
Get a career that has space for your lifestyle. Precision Drilling can offer a career that has room for your professional, personal, and family ambitions.
Do you have what it takes to work with Precision Drilling?? We are always looking for HIGH PERFORMANCE/HIGH VALUE fulltime seasonal employees. We also look for a willingness and flexibility of candidates to work in both camp and non-camp situations. We are hiring to fill the following positions in Northeast British Columbia, Alberta & Saskatchewan:
Leasehead
Floorhand
Motorhand
Derrickhand
Driller
**Willing to train for entry level positions**
About Precision Drilling
For more than 70 years, Precision Drilling has delivered High Performance, High Value to our customers in the oil and gas industry. Our rigs and our employees are known as the  best of the best, in terms of safety, technology and service to our customers.
About the Job
The Floorhand is responsible for safely and efficiently performing a variety of physically demanding tasks on and around the drilling rig, supporting equipment, structures, and rig systems. Responsibilities of the Floorhand include:
Ensure the Rig is kept clean and tidy; housekeeping activities on and about the rig including cleaning, washing, chipping, painting, and garbage disposal
Always keep all stairs free of ice and debris, whenever possible
Keep the doghouse and tool house clean and organized with equipment out of the way and properly organized
Operate manual tongs and slips to connect and disconnect various tubulars
Perform repairs and preventative maintenance of the drilling equipment and other components of the rig while adhering to Precision maintenance standards
Identify any possible problems on and around the rig and assist crew members with repairs
Keep the Rig Manager well informed of any issues and repairs done on site
Assist the Rig Crew with their daily duties on the rig
Complete training programs as required
Actively participate in safety meetings, adhering to all applicable Policy and Procedures
Actively participate in Observation program, and step in and correct at risk acts
Assist with moving the rig, this includes rigging up and rigging down/out
Assist with tripping, nipple in and out, and preforming preventative maintenance
Follow policies, understand Key Beliefs, Target Zero Rules, and Core Values
Actively aware of all safety hazards and ensure correct safety precautions are taken
Wear appropriate PPE wherever applicable
Act as an extra set of hands for the rig with various other duties
Keep crew truck clean and inspected before use
Drive in safe manner
Qualifications and Skills:
Previous outdoor labour experience
A valid driver's license as well as transportation to and from rig site
Must be self-motivated and possess a strong work ethic
Ability to communicate effectively with others
Ability to follow instructions and take direction
Willingness to read and understand Precision's Key Beliefs, Target Zero Rules & Stop Work Authority
Ability to carry up to 75lbs throughout a shift of work
Starting Wage: $39.50-$54.10 per hour
Benefits:
Dental care
Employee assistance program
Extended health care
Life insurance
Vision care
Flexible Language Requirement: French not required
Schedule:
12 hour shift
Day shift
Evening shift
Supplemental pay types: Overtime pay
Work Location: On the Road
Drilling Rig Jobs Canada – Entry Level & Experienced – Canada – Indeed.com
Disclaimer
The Atikokan Employment Centre advertises the following job posting as a service to its clients and to the community. Atikokan Employment Centre is not responsible for the wording or content of the advertisements. All correspondence concerning each position should be directed to the contact name identified in the advertisement.