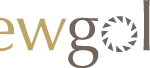 Website New Gold
Requisition ID 6095 – Posted 03/01/2023 – 7000 New Gold – Rainy River Mine – Emo, Ontario
Make an impact at Canada's premier mining company.
When you advance your career at New Gold, you are joining a Canadian-focused intermediate gold mining company engaged in the operation, development and exploration of mineral properties. Our mission is to be a leading intermediate gold producer, driving responsible and profitable mining in a way that creates sustainable value for our employee, shareholders, the communities in which we live and work and our environment. New Gold would like to acknowledge the lands and resources of the Treaty 3 Territory and respect the traditional values of our First Nation partners. To learn more about New Gold, visit our website at www.newgold.com. To learn more about our culture and people practices, visit the Career page.
New Gold attracts and hires highly skilled individuals. By joining our team, you can look forward to:
A stimulating values-based work environment
A culture of collaboration and inclusion
Inspiring colleagues and approachable leaders
Career development opportunities
A deeply rooted commitment to responsible mining, health and safety and community engagement
A competitive total compensation program
A comprehensive benefits package including a retirement savings plan
Rainy River Mine
Situated in beautiful northwestern Ontario, 65 km northwest Fort Frances, Ontario and is situated halfway between Winnipeg, Manitoba and Thunder Bay, Ontario. The area is home to more than 130 species of birds and large populations of moose, black bear and deer. If you enjoy outdoor activities including hunting, fishing, winter sports and lake country then this is an area you will love to live and work in.
About the Role
Schedule: 5/2, 4/3
Position Reports To: Maintenance Manager
Position Overview:
The key objective of this position is to oversee all aspects of mil electrical and process control systems with a focus on the two-week to six-month time horizon for planning upcoming maintenance requirements. Act as a guide to the Electrical Supervisors and Planners to define how they manage their people effectively for the betterment of the operation and the business.
Key Responsibilities:
Lead with a one-company mindset to drive safety and operational excellence
Role model New Gold values and culture and do so with care, compassion, and concern
Embrace diversity and build trusting relationships with our Indigenous partners and stakeholders
Foster innovative thinking to create enduring value
Empower and develop our employees
Recognize and celebrate our success

Health, Safety and Environment:

Ensure all Health, Safety and Environment Policies & Procedures are adhered to by all direct reports
Ensure that all workers carry out their duties as required by the Occupational Health and Safety Act, and the ESA Regulations
Lead through visible and active participation, use the Take 5 and field level risk assessments to maintain a high awareness level, promote the internal Responsibility System and identify and address workplace hazards. Take immediate action to correct substandard workplace conditions
Lead Management of Change process and associated Risk assessment requirements
Attend Pre-Shift Toolbox Meetings and Monthly Safety Meetings (rotating through areas of responsibility)
Ensure housekeeping standards are maintained
Perform rotational Job Observations, Workplace Inspections and PPE Audits
Assist in Investigating all Health, Safety and Environment near misses or incidents and develop action plans to prevent re-occurrence
Identify opportunities for Continuous Improvement in developing best practices and SOP;s to mini8mize risk

Human Resources:

Effectively manage direct reports in the areas of:
Coaching and Mentoring for personal development
Performance Management
Setting clear expectations and accountabilities
Aid the HR team and take ownership for the hiring of employees
Develop departmental succession plans and promote high performing employees

Business KPI's

Complete daily, weekly, monthly and yearly production plans ensuring availability of manpower, equipment, tools, services and resources
Set, review and revise priorities with the operations, maintenance and metallurgical workgroups
Provide facilitation
Identify and organize the resources required to meet plans and achieve production targets
Assist in the development of detailed plans in Microsoft Project for all Mill Shutdown work
Work with the Maintenance Supervisors and Maintenance Planner to prioritize planned maintenance tasks
Ensure planers and supervisors are fully trained and utilizing planning tools within SAP
Help develop and maintain appropriate preventative maintenance tasks for critical equipment, especially regulatory equipment
Perform inspections to determine if work meets ESA and company standards in regards to quality, production and safety
Ensure compliance with all production and maintenance schedules and ensure supervisors are accountable to follow production targets
Ensure all maintenance issues are prioritized based their effect on safety/environment, production and costs
Support and develop initiatives that will improve production methods, equipment performance and use of equipment to increase the efficiency of the mill department
Complete operational checks monitoring quality and productivity ensuring established standards are met
Keep up to date with technical developments, especially those which can save time and improve reliability
Promote incident prevention by leading in risk assessments, incident investigation to root cause identification and analysis, and disposition of non-conformities resulting from unplanned incidents or identified risks arising from mill operations
Seek and assess continuous improvement opportunities from employee ideas, industry best practices and new technologies. Select high value opportunities and direct their development and implementation within the strategic plan
Communicate with Superintendent, Supervisors, Departments and other employees to review direction, resolve problems, and recommend priorities and corrective measures to improve operations and conditions of workplace
Spend significant time in the field – "visible felt leadership" – interacting with the workforce.

Other

Demonstrate a personal commitment to Safety, Health and Environment responsibilities
Any additional tasks as requested by your supervisor
Qualifications:
10 years practical experience in maintenance field
Interprovincial trades ticket or degree in Engineering in a related field
Proficient with Microsoft Office (Word, Excel, Outlook, Access)
Familiarity with computerized maintenance systems such as SAP is essential
Solid understanding and experience of gold milling practices and equipment capabilities
Must have knowledge and understanding of safe and efficient mechanical practices, procedures, and regulations
Good understanding and working knowledge of the applicable legislation and regulations for mining
Well-developed planning, problem solving, decision making, interpersonal, communication and organization skills
Budgeting and cost skills
Project Management skills
Work in a team environment to meet deadlines
Positive attitude and commitment to safety
Must have a valid Driver's License
Why New Gold?
Highly competitive base salary, compensation programs and a quarterly incentive program
Extended Health & Dental Benefit
Short-term and long-term disability insurance benefit
Defined match contribution to group registered retirement savings account
Relocation Package
We thank all applicants for their interest but will only contact candidates selected advance in the hiring process. New Gold does not accept resumes from employment placement agencies, head-hunters or recruitment suppliers that are not in a formal contractual arrangement with the Company. Any resume or other information received from a supplier not approved by New Gold will be considered unsolicited and will not be considered.
Inclusion. Equal Opportunity. Accessibility.
New Gold is an equal opportunity employer committed to diversity and inclusion. We are pleased to consider all qualified applicants for employment without regard to race, colour, religion, sex, sexual orientation, gender identity, national origin, age, disability, protected veterans' status, Indigenous status or any other legally protected factors. Disability-related accommodations during the recruitment process are available upon request.
Career Opportunities: Electrical Superintendent (6095) (sapsf.com)
Disclaimer
The Atikokan Employment Centre advertises the following job posting as a service to its clients and to the community. Atikokan Employment Centre is not responsible for the wording or content of the advertisements. All correspondence concerning each position should be directed to the contact name identified in the advertisement.