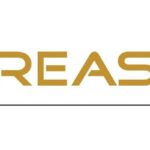 Job Title: Environmental Technician Co-Op Student (2 Positions)
Date Posted: September 11, 2023
Reference #: 2023-020
Location: Goliath Gold Complex – Dryden, ON*
Position Type: Site-Based
Schedule: Monday to Friday, 7am – 3pm
Term: January 8, 2024 until April 26, 2024 (start and end dates are flexible based upon the student's availability)
*Company housing and travel to the Goliath Gold Complex Office will be provided if the student lives outside of the local area.
*CSA-approved safety boots will be provided to all successful incumbents.
About the Opportunity:
Based at Goliath Gold Complex office near Dryden, ON, we currently have an exciting opportunity for up to two (2) Environmental Technician Co-Op Students to join our Treasury Metals team, reporting to the Environmental Coordinator.
Treasury Metals Inc. is an exploration and mining development company currently in the process of moving the Goliath Gold Complex through the development process. The Goliath Gold Complex is located proximal to the beautiful communities of Dryden and Sioux Lookout, both well-appointed with key amenities and services.
The Environmental Technician Co-Op Student will work within the Environment team to support environmental field programs to the Goliath Gold Project and the Goldlund Gold mine. This is an exciting opportunity to work with exploration and mining teams onsite and support the continued development and establishment of environment and regulatory programs. The successful candidate will demonstrate a commitment to safety and excellence, while also applying foundational environmental management skills to the role, conducting field sampling supporting protocols to meet or exceed environmental performance standards and demonstrate a high degree of initiative and organizational skills in all weather conditions.
Key Responsibilities:
Demonstrate a commitment to safety and excellence
Work and communicate within a team environment towards well-defined objectives
Complete field sampling programs and ensure all environmental sampling protocols are observed, input into a variety of programs and reported on a timely basis
Support an understanding of environmental performance within the site team and promote a culture which meets or exceeds protocols
Advocate company performance internally as well as to our stakeholders, as required
Analyze, interpret, and manage environmental data to ensure quality standards are met
Aid in the preparation of internal and external environmental documents; and
Additional responsibilities or tasks as assigned from time to time
Position Requirements:
Required Qualifications
Enrolled in a Co-Op program from recognized College or University in Canada
Currently taking a technical degree or diploma in an applicable environmental or related field
Competent in using Microsoft suite of products, including communication and data entry platforms
Strong communication and collaboration skills
High degree of initiative and organizational skills in all weather conditions
Capacity to work to tight deadlines with evolving priorities
Ability to handle a high level of confidentiality; and
Valid driver's license equivalent to G2 (or higher) in Ontario
Preferred Qualifications
Previous experience conducting work within a field-based environment is considered an asset; and
Experience in a mining or industrial environment will be highly regarded.
Send resumes to: careers@treausreymetals.com
https://treasurymetals.com/site/assets/files/3666/environmental_technician_co-op_student.pdf
Disclaimer
The Atikokan Employment Centre advertises the following job posting as a service to its clients and to the community. Atikokan Employment Centre is not responsible for the wording or content of the advertisements. All correspondence concerning each position should be directed to the contact name identified in the advertisement.