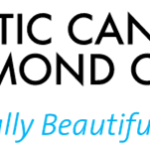 Website Arctic Canadian Diamond Company
Location: Yellowknife, Northwest Territories, Canada
Equipment Type: Permanent, Full-Time
About Arctic Canadian Diamond Company
Arctic Canadian is a Canadian mining company and a significant producer and supplier of premium rough diamond assortments to the global market. The company owns and operates the Ekati Diamond Mine, located in Canada's Northwest Territories. In addition to its mining and exploration operations, Arctic Canadian has offices in Canada and Belgium.
Position Overview
As part of the Site Services team the Equipment Operator – Utility 2, will work two (2) weeks on followed by two (2) weeks off, will be responsible for the work requirements of all site-based work including water and sewer delivery, site wide sump disposal, roll-off bins and waste oil disposal. Site wide road maintenance, airport runway maintenance, site wide dewatering management, site wide ad hoc project work, mobile rock crusher, shotcrete plant, concrete plant operations, sire wide spill clean-up and landfill management. The successful candidate must be able to safely operate various equipment while providing mentorship of other employees and trainees, Physical requirements for climbing, lifting, working outdoors in extreme cold weather conditions and must be able to sustain periods of standing, sitting, walking, bending, kneeling and working at heights. Night shift may be required.
Job Duties/Responsibilities
Safely operate and manage various large and specialized equipment such as 992, 988 and 950 loaders
Safely operate and manage of the following equipment 777, 730 rock trucks, tractor trailer/D6, D10 dozers, excavators 325, 329, 374, 390/Grader 14M, 16M, 18M
Roll-off & water, sewer trucks/Snow cats and Packers
Also, may assist on Dewatering, mobile rock crushers, shotcrete plant and concrete plant operations
May assist in mobile crane lifts around site
Site wide project work
Mentorship of employees and trainees on proper operation of equipment, safe and best work practices
Practice good housekeeping always to ensure a safe and clean worksite
Always protect the safety and well-being of yourself and your co-workers. Follow all Company specific safety protocols and Occupational Health & Safety policies and procedures
Education/Experience
High School Diploma or GED equivalent
Class 5 driver's license or equivalent
Fire (5) years of experience operating heavy equipment 992/988 loaders, D6/D10 dozers, 329/374/390 excavators
Previous experience with dewatering, rock crushers and road maintenance are an asset
Ability to work independently, as well as part of a team to achieve best-in-class efficiency and productivity
Self-motivated with excellent time management skills and the ability to manage competing demands and meet deadlines
Strong attention to detail with the ability to communicate clearly
What we offer
At Arctic, we believe people are our most important asset. This is why we are fully committed to the health, safety and well-being of our employees. We believe in establishing strong lasting and respectful relationships with the people and communities with whom we work.
Arctic is dedicated to developing our workforce and to creating an environment where people can learn, grow and take on new responsibilities. We build capacity within our workforce by offering leadership training, apprenticeship positions and adult education initiatives.
Arctic offers a competitive salary, performance bonus and total compensation package, including company paid extended health, dental and vision care, an Employee Family Assistance Program (EFAP), employer matched pension, generous paid vacation and personal days, as well as a Dependent Scholarship Program and employee discounts. On site we provide accommodations and meals, a fully equipped gym and recreation facilities.
Additional Information
Arctic provides travel to and from the Ekati mine site out of Calgary, Yellowknife, and other northern fly points.
Employees need to be fully vaccinated with a Health Canada approved COVID-19 vaccine.
Preference will be given to qualified applicants from Arctic's Impact Benefit Agreement (IBA) Groups. Members should clearly identify their IBA status on the online job application and resume to receive priority consideration.
Visit www.arcticcanadian.ca to apply and to learn more about Arctic's operations.
Closing Date: This is an ongoing posting and resumes will be considered as vacancies become available.
Equipment Operator – Utility 2 – Arctic Canadian Diamond Company
Disclaimer
The Atikokan Employment Centre advertises the following job posting as a service to its clients and to the community. Atikokan Employment Centre is not responsible for the wording or content of the advertisements. All correspondence concerning each position should be directed to the contact name identified in the advertisement.