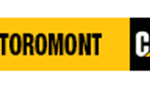 Website Toromont Cat
Job Category: Operations & Sales Support
Requisition Number: FIELD001724
Posted: November 30, 2022
Full-Time
Thunder Bay, ON P7C6G9, CAN
Job Description
Our Field Service Supervisor is a key customer providing efficient, knowledgeable and professional customer service both personally and through strong team leadership. This leader is responsible for also providing direction to the Field Service Team ensuring consistent implementation of policies and procedures in conjunction with corporate directives and increased market share.
As a Field Service Supervisor, YOU will experience:
Working within one of the safest organizations in the industry where your safety and well-being are our most important priority
Working for the best in class equipment dealer and with the premium Caterpillar brand
Opportunities to continuously Learn, Grown and Develop with our Toromont team through our internal Training teams that are geared for your success
Competitive total rewards including: wages, benefits, and premiums (as eligible)
An opportunity for flexible work schedules and opportunities across multiple locations across Eastern Canada
In a typical day, YOU will:
Model the way for safe, environmentally sound and healthy work behaviours in support of Toromont's Health and Safety Policies, Programs and initiative
Ensure all employees comply with established customer safety rules
Provide excellent customer service as key contact for field service requirements and work orders to maximize productivity of field service operations
Promote customer satisfaction, follow up on repairs and collaborate with other departments to deliver high level service
Train and coach team members to meet and exceed customer and business expectations by administering performance evaluations
Improve customer and employee satisfaction by initiating corrective procedures in the field service operations
Provide direction on financial implications of work orders including customer pay, warranties, claims, policies and redos
Create quotes and review and prepare invoices for internal and external customers
Manage work-in-progress (WIP) and contamination control
Investigate and report accidents or near misses
Identify and resolve issues by initiating corrective actions
Encourage continuous improvement for field operations through regularly scheduled meetings and associated training
Assist the PSM with the management of fixed assets and preparation for capital expenditures
Maintain maintenance on the fleet of field service trucks
Manage employees at off-site locations
Work with a sense of urgency and foster team efforts to encourage growth
Must-haves for this role:
post-secondary education
Minimum 5 years of experience in a service leader position
About Toromont Cat
With over 4,000 employees and 56 locations from Manitoba to Newfoundland, Toromont Cat has a proven track record, industry knowledge, dealership infrastructure, and service mindset to ensure our Construction, Mining and Power Generation customers succeed. At Toromont Cat, work is built around people's strengths, our products, technology and an outstanding customer experience and through our strong partnership with Caterpillar™, Toromont Cat takes care of our employees who take care of our customers! When you join our team, you become a member of the Toromont family. Your success is our success!
Qualifications:
Skills
Customer Service – Expert
Safety Conscious – Expert
Leadership – Expert
Education
High School Diploma or better in Accounting
Some post college or better in Accounting
Disclaimer
The Atikokan Employment Centre advertises the following job posting as a service to its clients and to the community. Atikokan Employment Centre is not responsible for the wording or content of the advertisements. All correspondence concerning each position should be directed to the contact name identified in the advertisement.