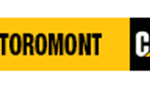 Website Toromont Cat
Job Category: Skilled Trades
Requisition Number: FIELD001855
Posted: January 9, 2023
Full-time
Thunder Bay, ON P7C6G9, CAN
Job Description
The Field Service Technicians, Power Systems will work on our customer sites to safely and effectively diagnose and repair Caterpillar Power Systems in a timely manner while maintaining extremely high standards and ensuring positive customer experiences.
As a Field Service Technician, YOU will experience:
Working within one of the safest organizations in the industry where your safety and well-being are our most important priority
Working for the best in class equipment dealer and with the premium Caterpillar brand
Opportunities to continuously Learn, Grow and Develop with our Toromont team through our internal Training teams that are geared for your success
Competitive total rewards including: wages, benefits and premiums (as eligible)
An opportunity for flexible work schedules and opportunities across multiple locations across Eastern Canada
In a typical day, YOU will:
Perform all reasonable steps and precautions to guarantee Toromont's Health and Safety Guidelines are followed by sub-contractors
Perform preventive maintenance and repairs on gensets, industrial engines, marine engines, controls and other auxiliary equipment, such as Automatic Transfer Switches, Switchgear and Uninterruptible Power Supplies
Conduct pre-job hazard assessments and mechanical repairs on engines and generators in both the shop and on customer sites
Perform basic troubleshooting for all equipment and provide detailed service reports and recommendations on repairs and upgrades
Use electrical and mechanical testing and calibrating equipment to diagnose and service equipment
Interpret electrical schematics and wiring diagrams
Submit accurate service reports, time cards and other required paperwork in a timely manner
Operate and connect load banks in a test environment
Perform engine overhauls
Demonstrate safe and healthy work behaviours and practices at all times in support of Toromont's Health and Safety Policy Programs and initiatives
Must-haves for this role:
Diploma of Vocational Studies in diesel or electro mechanics
4 years expereince with generator sets/electrical and/or mechanical equipment and programmable logic controller
About Toromont Cat Power Systems
Toromont Cat Power Systems is an industry leader in the supply and integration of backup and prime power generation systems, rental generators, marine engines and industrial engines through customized engineering and packaging. A division of Toromont Industries. the Power Systems division is dedicated to supporting our customers when it comes to power generation, power quality, marine engines, industrial engines, rental power, pumps and temperature control.
Field Service Technician, Power Systems | Toromont Cat (ultipro.ca)
Disclaimer
The Atikokan Employment Centre advertises the following job posting as a service to its clients and to the community. Atikokan Employment Centre is not responsible for the wording or content of the advertisements. All correspondence concerning each position should be directed to the contact name identified in the advertisement.