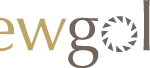 Website New Gold
Requisition ID 5849 – Posted 11/24/2022 – 7000 New Gold – Rainy River Mine – Emo, Ontario
Make an impact at Canada's premier mining company.
When you advance your career at New Gold, you are joining a Canadian-focused intermediate gold mining company engaged in the operation, development and exploration of mineral properties. Our mission is to be a leading intermediate gold producer, driving responsible and profitable mining in a way that creates sustainable value for our employee, shareholders, the communities in which we live and work and our environment. To learn more about New Gold, visit our website at www.newgold.com. To learn more about our culture and people practices, visit the Career page.
New Gold attracts and hires highly skilled individuals. By joining our team, you can look forward to:
A stimulating values-based work environment
A culture of collaboration and inclusion
Inspiring colleagues and approachable leaders
Career development opportunities
A deeply rooted commitment to responsible mining, health and safety and community engagement
A competitive total compensation program
A comprehensive benefits package including a retirement savings plan
Rainy River Mine
Situated in beautiful northwestern Ontario, 65 km northwest of For Frances, the Rainy River Mine is an open pit, gold and silver producing, residential mine site.
The Rainy River Mine, located adjacent to the Ontario/Minnesota border is 65 Kilometers northwest of Fort Frances, Ontario and is situated halfway between Winnipeg, Manitoba and Thunder Bay, Ontario. The area is home to more than 130 species of birds and large populations of moose, black bear and deer. If you enjoy outdoor activities including hunting, fishing, winter sports and lake country then this is an area you will love to live and work in.
Applicants who reside in Northwestern Ontario and have experience working in a cross-cultural environment, coupled with knowledge of the unique challenges and opportunities presented to those living in the Northwest Ontario, are assets. Hiring priority will be given to qualified applicants who are beneficiaries of the Impact Benefits Agreement (IBA) and to qualified applicants residing in the northwest Ontario communities. (Indigenous) Members must clearly identify their status on the online job application and resume if they wish to receive priority consideration.
About the Role
Position: Fixed Plant Mechanical Maintenance Superintendent
Schedule: TBD
Position Reports To: Mill Maintenance General Superintendent
Role Summary
The key objective of this position is to oversee all aspects of mill mechanical maintenance with a focus on both near- and long-term horizon for prioritizing, scoping and planning maintenance and repair activities in the pursuit of excellence in asset and process reliability, maintenance management, and continuous improvement and process optimization.
Key Responsibilities
Health, Safety and Environment
Ensure compliance with all New Gold, provincial, and federal policies related to health, safety and the environment are followed during the execution of all maintenance and repair activities
Lead through visible and active participation in the field and enforce the use and compliance with company mandated job safety and risk mitigation methods established through the Joint Health and Safety Committee
Promote a health and safety culture centered on internal responsibility and accountability that seeks to identify and address workplace hazards and environmental risks
Lead Management of Change process and associated risk assessment requirements
Attend Pre-Shift Toolbox Meetings and Monthly Safety Meetings
Ensure housekeeping standards are maintained
Perform periodic audits of jobs in progress to ensure that all safety and environmental risks have been mitigated
As required assist in investigating health, safety and environment near misses and incidents and develop action plans to prevent re-occurrence
Identify opportunities for continuous improvement in developing best practices and SOPs to minimize risk
Human Resources
Effectively manage direct reports in the areas of:

Coaching and mentoring for personal development
Performance management
Leave and attendance management
Setting clear expectations and accountabilities
Aid the HR team in the recruitment and hiring of employees
Develop departmental succession plans and promote high performing employees
Business KPIs:
Collaborate with the Senior Maintenance Planner and all other Mill Department stakeholders to establish maintenance and repair priorities for scoping, planning, scheduling and execution of maintenance and repair activities
Collaborate with the Senior Maintenance Planner and all other Mill Department stakeholders to develop near- and long-term schedules that will provide the necessary plant availability for the Mill Operations group to meet or exceed production and recovery targets
Enforce and facilitate the Management of Change (MOC) to ensure that all process plant changes, upgrades, and enhancements are documented and that the changes are supported by the maintenance management strategy
Identify and organize the resources required to meet plans and achieve production targes
Assist in the development and continued optimization of Preventive Maintenance (PM) and Predictive Maintenance (PdM) tasks, giving close attention to regulatory requirements
Perform regular inspections of maintenance and repair tasks to ensure that the completed work meets company standards in regard to quality, production and safety
Collaborate with stakeholders to ensure compliance with all production and maintenance schedules and ensure supervisors are accountable for schedule compliance
Support and develop initiatives that will improve production methods, equipment performance and use of equipment to increase the efficiency of the mill department
Conduct periodic operational checks monitoring quality and productivity ensuring established standards are met
Remain current with beast practices in equipment maintenance and reliability-based asset management strategies
Promote incident prevention by leading in risk assessments, incident investigation to root cause identification and analysis, and disposition of non-conformities resulting from unplanned incidents or identified risks arising from mill operations
Spend significant time in the field – "visible felt leadership" – interacting with the workforce
Other
Follow up on recommendations and directives of insurance auditors and regulatory authorities and provide advice pertaining to the value and the priority of initiatives
Build strategic relationships with contractors and special service providers that are utilized to support the execution of maintenance and repair activities
Demonstrate a personal commitment to Safety, Health and Environmental responsibilities
Ensure that training and development is provided in accordance with the current and future needs of the maintenance department
Perform other tasks and special assignments as directed by the General Maintenance Superintendent
Qualifications
Bachelor's degree in an engineering discipline or a journeyman designation in an industrial trade, with a minimum 10 years' experience in a leadership role
Minimum 8 years' experience in construction, commissioning, and start-up of industrial projects would be an asset
Certified Maintenance and Reliability Professional (CMRP) designation or equivalent would be an asset
Project management experience would be an asset
Effectie communication skills
Basic finance and economic knowledge and skills desired. Tertiary training, certification, diploma, or degrees in finance, accounting, or economics would be an asset
Ability to read and interpret technical documents and drawings including, but not limited to Piping and Instrumentation Diagrams (P&ID), Process Flow Diagrams (PFD), fabrication and shop drawings, general arrangement (GA) drawings and Installation Operation and Maintenance (IOM) manuals
Ability to analyze and resolve problems of moderate-to-advanced complexity
Intermediate skills with the Microsoft Office software suite
Previous experience with SAP ERP software or other ERP software including, but not limited to JD Edwards, Oracle/eAM, MIMS/Ellipse would be an asset
A focus on people and cultural change
A demonstrated commitment to operational excellence and continuous improvement in assigned roles and responsibilities
Proven track record showing a commitment to health and safety and to environmental protection
Why New Gold?
Highly competitive base salary, compensation programs and a quarterly incentive program
Extended Health & Dental Benefit
Short-term and long-term disability insurance benefit
Defined match contribution to group registered retirement savings account
Camp & Travel Allowance provided depending on residence
We thank all applicants for their interest but will only contact candidates selected to advance in the hiring process. New Gold does not accept resumes from employment placement agencies, head-hunters or recruitment suppliers that are not in a formal contractual arrangement with the Company. Any resume or other information received from a supplier not approved by New Gold will be considered unsolicited and will not be considered.
Inclusion. Equal Opportunity. Accessibility.
New Gold is an equal opportunity employer committed to diversity and inclusion. We are pleased to consider all qualified applicants for employment without regard to race, colour, religion, sex, sexual orientation, gender identity, national origin, age, disability, protected veterans' status, Indigenous status or any other legally protected factors. Disability-related accommodations during the recruitment process are available upon request.
Apply: Career Opportunities: Fixed Plant Mechanical Maintenance Superintendent (5849) (sapsf.com)
Disclaimer
The Atikokan Employment Centre advertises the following job posting as a service to its clients and to the community. Atikokan Employment Centre is not responsible for the wording or content of the advertisements. All correspondence concerning each position should be directed to the contact name identified in the advertisement.