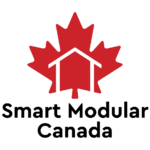 Website Smart Modular Canada
Business Name: Smart Modular Canada
Contact Person: Ellen Vieira
Website: smartmod.ca
Phone: 807-629-1588
Address: 24 Haniak Rd, Thunder Bay, ON
Job Title: General Mechanic
Job Description:
Smart Modular Canada is a modular buildings manufacturer. From micro homes to hotels, we build to last. We are a fast-growing energetic company building quality homes and buildings for all Northern Ontario and beyond. Our philosophy is one of the family atmosphere with great people to work with. We offer great people to work with. We offer a climate-controlled experience when working within the factory, with competitive wages, a benefit plan, and soon, a retirement program. Here skilled craftspeople have a regular schedule, are not dependent on weather conditions, and do not have the headaches associated with repair/emergency work. Come build your future with us!
General Job Description:
We are looking for a skilled Mechanic to assemble, maintain and repair tools, machinery, and vehicles. You will be responsible for ensuring functionality and reliability of tools, machines, engines, and mechanical systems. An excellent mechanic must have manual dexterity and great attention to detail. They must be able to work with various machines and tools as well as follow all safety precautions.
Duties and Responsibilities:
Build and assemble machines or mechanical components according to requirements
Inspect tools, machines, engines, transmission etc. and run diagnostic tests to discover functionality issues
Conduct repairs aiming for maximum reliability
Troubleshoot reported problems and resolve them in a timely manner
Perform thorough maintenance on tools, machinery, equipment, and systems
Clean and apply lubricants to machinery components
Replenish fluids and components of engines and machinery
Provide consultation on correct maintenance and preventative measures to machine or vehicle users
Undertake other duties as assigned (e.g., repair of hydraulic systems, painting vehicles etc.)
Keep logs of work and report on issues
Qualifications for the job:
Education:
High school diploma is preferred. Certification from a vocational school or completion of apprenticeship is a definite plus
Valid certification (e.g., ASE) is preferred
Experience:
Proven experience as Mechanic
Key Competencies:
Excellent knowledge of machinery and hydraulic, electrical, and other systems and their components
Aptitude in using various hand tools (screwdrivers, hammers etc.) and precision measurement tools (e.g. calipers)
Ability to follow established procedures and practices and read instruction, blueprints etc.
A strong commitment to all health and safety guidelines
Very good communication skills
A problem-solving ability
Have their own set of specialty tools required
Physical Requirements:
Very good physical strength and stamina
To apply, email your resume to careers@smartmod.ca
Disclaimer
The Atikokan Employment Centre advertises the following job posting as a service to its clients and to the community. Atikokan Employment Centre is not responsible for the wording or content of the advertisements. All correspondence concerning each position should be directed to the contact name identified in the advertisement.