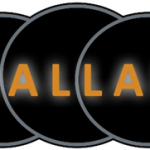 Dallan
Dallan – Now Hiring – Atikokan Sawmill
Heavy Equipment Operators
Full-Time/Permanent
No previous training or experience required, successful candidates will go through an internal training program.
Benefits and pension
$27.02/hour, overtime available
G or G2 drivers license required
Send your resume to s.moore@dallanforestry.ca or call 807-620-9832
Disclaimer
The Atikokan Employment Centre advertises the following job posting as a service to its clients and to the community. Atikokan Employment Centre is not responsible for the wording or content of the advertisements. All correspondence concerning each position should be directed to the contact name identified in the advertisement.