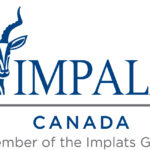 Working at Impala Canada
Impala Canada employs over 700 of Canada's best and brightest mining professionals. To execute our business strategy, we hire the best people and motivate them to reach their full potential. In our collaborative culture, every employee is empowered to act like an owner.
Whether you are a new graduate looking for the right start or an experience professional ready to advance your career, Impala Canada is always interested in individuals who are driven to succeed, committed to safety, passionately focused on results, and engaged about contributing to the Company's growth.
We offer a competitive total rewards compensation package that includes:
A base salary
A retirement savings plan
a travel allowance
Health and medical insurance coverage
Support for continuing education
Current Opportunities:
A culture of Safety
Zero harm is our mandate. We operate under an Internal Responsibility System that puts the onus on individuals' awareness and action. Our Company is dedicated to identifying and mitigating as much risk as possible. Managers, supervisors and our joint health and safety committee lead our onsite risk management, and everyone shares responsibility for ensuring a safe workplace.
Disclaimer
The Atikokan Employment Centre advertises the following job posting as a service to its clients and to the community. Atikokan Employment Centre is not responsible for the wording or content of the advertisements. All correspondence concerning each position should be directed to the contact name identified in the advertisement.