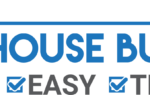 Website GTA House Buyers
Inside Sales Position Available, $70k-$90k+, Will Train, Full-time
Description:
We work in the exciting world of house flipping and income properties. You'll be working alongside a real estate investor who has been flipping and renting properties for almost 15 years.
GTA House Buyers is looking to hire and train a hungry, self-motivated inside salesperson with a proven track record to join our company. No prior real estate experience is necessary.
Young or old, if you've got the stuff, we want to work with you.
Logistics:
We prefer someone who lives in the Greater Toronto Area. But for the right person we'll consider someone who works from home, and you can live anywhere you like
Proven track record of success in previous roles
This is real estate. We're B2C. Expect to do some work on evenings and weekends. Real estate isn't a 9-5
You DO NOT need a real estate license (We don't list houses for others, We buy houses for ourselves.)
At GTA House Buyers, you can:
Make over $70,000 including salary + commissions + bonuses. Will train.
How much you make depends on you. If you want to earn more, you can take more leads
Be part of an energized, hungry, growing team
Join our book club
Be coached towards developing yourself personally, professionally, and financially
Be your own entrepreneur within our business
Feel like you have a sense of ownership
Get amazing sales training
At GTA House Buyers, you will:
Contribute to the success of the company by meeting and exceeding sales goals
Call in-house appointments for our Homebuying Specialist
Be involved with the daily tasks of running a Real Estate Investing business
Record daily achievements to effectively improve future results
Collaborate with colleagues to develop strategies for company growth
Manage sales pipeline through CRM by tracking and following up on opportunities
Be challenged to grow and think outside the box
At GTA House Buyers, you must:
Be a team player
Be highly organized with strong time management skills
Have strong initiative, work ethic, sense of accountability and a desire to succeed
Be committed to personal and company growth and development
Be able to work a flexible work schedule that includes evenings and weekends
Be willing to examine your strengths and weaknesses
If we sound like a good fit for you, please send us your resume
Thank you,
GTA House Buyers
Additional pay:
Bonus pay
Commission pay
Overtime pay
Benefits:
Dental care
Employee assistance program
Extended health care
Paid time off
Vision care
Work from home
Schedule:
8 hour shift
Day shift
Evening shift
Every Weekend
Weekend Availability
Apply here: Inside Sales – Ontario – Indeed.com
Disclaimer
The Atikokan Employment Centre advertises the following job posting as a service to its clients and to the community. Atikokan Employment Centre is not responsible for the wording or content of the advertisements. All correspondence concerning each position should be directed to the contact name identified in the advertisement.