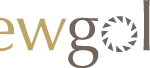 Website New Gold
Requisition ID 5747 – Posted 09/06/2022 – 7000 New Gold – Rainy River Mine – Emo, Ontario
Make an impact at Canada's premier mining company.
When you advance your career at New Gold, you are joining a Canadian-focused intermediate gold mining company engaged in the operation, development and exploration of mineral properties. Our mission is be a leading intermediate gold producer, driving responsible and profitable mining in a way that creates sustainable value for our employee, shareholders, the communities in which we live and work and our environment. To learn more about New Gold, visit our website at www.newgold.com. To learn more about our culture and people practices, visit the  Career page.
New Gold attracts and hires highly skilled individuals. By joining our team, you can look forward to:
A stimulating values-based work environment
A culture of collaboration and inclusion
Inspiring colleagues and approachable leaders
Career development opportunities
A deeply rooted commitment to responsible mining, health and safety and community engagement
A competitive total compensation program
A comprehensive benefits package including a retirement savings plan
Rainy River Mine
Situated in beautiful northwestern Ontario, 65 km northwest of Fort Frances, the Rainy River Mine is an open pit, gold and silver producing, residential mine site.
The Rainy River Mine, located adjacent to the Ontario/Minnesota border is 65 Kilometers northwest of Fort Frances, Ontario and is situated half way between Winnipeg, Manitoba and Thunder Bay, Ontario. The area is home to more than 130 species of birds and large populations of moose, black bear and deer. If you enjoy outdoor activities including hunting, fishing, winter sports and lake country then this is an area you will love to live and work in.
About the Role
Schedule: Shift 7/7 – 12 hour days
Position Reports To: Mill Maintenance Electrical Supervisor
Position Overview:
The role of the Instrumentation Technician is to provide hands-on support by being directly involved in the maintenance, trouble shooting and repair of electrical and instrumentation equipment and systems utilized throughout the process plant. The scope of plant and equipment includes but is not limited to, low power distribution, instrumentation, industrial communication and process control systems. Ensuring operational targets are met in a safe environmentally compliant and efficient manner.
Key Responsibilities
Ensure the achievement of budgeted maintenance targets by practicing preventative maintenance through scheduled inspections, servicing, adjustments, troubleshooting and timely repair of plant equipment
Contribute to skills development by actively imparting knowledge to, and providing on-the-job training and mentoring to technicians and trainees
Provide regular feedback to the E & I Supervisor on any issues that may arise
Carry out preventative maintenance, installation and repair of activities of electrical and instrumentation systems as required
Support the efficient operation of the production facilities by providing reliable and accurate maintenance knowledge, expertise and practical application, to minimize down time and subsequent loss of production
Troubleshoot, repair and conduct periodic calibration of instruments on a wide range of equipment including analyzers, PLC and process control equipment, communication networks, environmental emission and data logging equipment and field monitoring equipment
Install, program and calibrate new equipment (rebuild as needed) and evaluate latest technologies for feasibility and efficiencies
Maintain a working knowledge of all task instructions and procedures and ensure that these are consistently adhered to when carrying out maintenance tasks
Promote a safe, efficient work culture focused on continuous improvement and achievement
Maintain a high standard of housekeeping throughout the maintenance workshops and wherever maintenance workshops and wherever maintenance work is carried out, to contribute towards a safe work environment, efficient operation of the facilities and to reduce the risks of incidents or injury and the existence of potential hazards
Maximize return on assets through effective utilization and care of maintenance equipment and tools, with due consideration of safety and environmental issues
Complete all administrative processing requirements associated with maintenance duties, such as requisitioning of parts and materials, processing of maintenance orders, recording of labour time, etc. through the efficient utilization of SAP and other relevant information management systems
Complete all administrative processing requirements associated with maintenance duties, such as requisitioning of parts and materials, processing of maintenance orders, recording of labour time, etc. through the efficient utilization of SAP and other relevant information management systems
Qualifications
Journeyman Instrument Technician
Intermediate skills in math and reading wire diagrams and schematics
Intermediate knowledge of measurement test equipment
5-10 years of experience with process control instrumentation
Proven technical skills, fault finding and repairing complex and electrical, instrumentation and communication systems
Proven experience in control valve maintenance and repair
Certified training with pneumatic, hydraulic, and electromechanical valve actuators will be highly regarded
Knowledge of predictive maintenance activities for various instruments and equipment, and the ability to develop and document accurately and thorough work procedures
Experienced fault finding and utilizing the appropriate diagnostic tools to resolve issues in a timely manner
Hands-on, self-sufficient and demonstrates a positive, can-do attitude
DCS knowledge, Delta V preferred
Why New Gold?
Highly competitive base salary, compensation programs and a quarterly incentive program
Extended Health & Dental Benefit
Short-term and long-term disability insurance benefit
Defined match contribution to group registered retirement savings account
Camp and Travel allowance provided or Relocation Package
We thank all applicants for their interest but will only contact candidates selected to advance in the hiring process. New Gold does not accept resumes from employment placement agencies, head-hunters or recruitment suppliers that are not in a forma contractual arrangement with the Company. Any resume or other information received from a supplier not approved by New Gold will be considered unsolicited and will not be considered.
Inclusion. Equal Opportunity. Accessibility.
New Gold is an equal opportunity employer committed to diversity and inclusion. We are pleased to consider all qualified applicants for employment without regard to race, colour, religion, sex, sexual orientation, gender identity, national origin, age, disability, protected veterans' status, Indigenous status or any other legally protected factors. Disability-related accommodations during the recruitment process are available upon request.
Apply here: Career Opportunities: Instrumentation Technician – 7/7 (5747) (sapsf.com)
Disclaimer
The Atikokan Employment Centre advertises the following job posting as a service to its clients and to the community. Atikokan Employment Centre is not responsible for the wording or content of the advertisements. All correspondence concerning each position should be directed to the contact name identified in the advertisement.