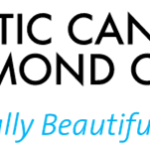 Website Arctic Canadian Diamond Company
Location: Yellowknife, Northwest Territories, Canada
Employment Type: Permanent, Full-Time
About Arctic Canadian Diamond Company
Arctic Canadian is a Canadian mining company and a significant producer and supplier of premium rough diamond assortments to the global market. The company owns and operates the Ekati Diamond Mine, located in Canada's Northwest Territories. In addition to its mining and exploration operations, Arctic Canadian has offices in Canada and Belgium.
Position Overview
As a member of the Maintenance Team, the JP Millwright will report to the Process Plant Team Leaders and work two (2) weeks on, two (2) weeks off rotation a the Ekati mine site. The JP Millwright will provide mechanical services on surface and underground equipment ensuring mine production needs are met.
Job Duties/Responsibilities
Read and interpret blueprints/drawings, produce rough sketches (abbreviations, symbols for machining/welding/assembly, tolerances, etc.)
Install, align, dismantle, and move stationary industrial machinery and mechanical equipment, such as pumps, conveyors, sizers, crushers, and vibrating screens according to layout plans using hand and power tools
Fabricate, overhaul, or modify parts of equipment (e.g., cute, shape, machine and weld) within time frames outlined in the maintenance schedule
Operate hoisting and lifting devices such as cranes, jacks, and tractors, to position machinery and parts during the installation, set-up, and repair of machinery
Conduct equipment inspections in response to operator concerns or as outlined by the maintenance schedule and detect and diagnose troubles (e.g., vibration, heat, odour, abnormal instrument response, etc.)
Operate machine tools to fabricate parts required during overhaul, maintenance, or set-up of machinery
Assemble machinery and equipment prior to installation using hand and power tools and welding equipment
Mentorship of employees, trainees, and trades people
Always protect the safety and well-being of yourself and your co-workers. Follow all Company specific safety protocols and Occupational Health & Safety policies and procedures
Oversee and ensure that contractors assigned to your responsibility meet quality, cost, and schedule targets
Work with other trades in a flexible team environment to achieve best-in-class efficiency and productivity
Education/Experience
Certificate as a Red Seal/Interprovincial Journeyperson Millwright
High School Diploma or GED equivalent
Minimum of 3-5 years' experience, preferably in a mining or industrial environment
Manual Lathe, Milling Machine, and Radial Drill experience is required
Certification in Vibration Analysis is an asset
Demonstrated experience in hands-on support of operations, technical, and maintenance work teams
Knowledge of Reliability Centered Maintenance concepts desirable
Working knowledge of SAP and basic computer literacy with willingness to learn new computer skills
Able to work comfortably in a surface and underground environment, from heights and in confined spaces
Ability to comprehend a situation and identify underlying causes, use knowledge and experience to tackle and solve technical issues
Self-motivated with excellent organizational skills and the ability to multi-task
Class 5 drivers' license is required
What we offer
At Arctic, we believe people are our most important asset. This is why we are fully committed to the health, safety and well-being of our employees. We believe in establishing strong lasting and respectful relationships with the people and communities with whom we work.
Arctic is dedicated to developing our workforce and to creating an environment where people can learn, grown and take on new responsibilities. We build capacity within our workforce by offering leadership training, apprenticeship positions and adult education initiatives.
Arctic offers a competitive salary, performance bonus and total compensation package, including company paid extended health, dental and vision care, an Employee Family Assistance Program (EFAP), employer matched pension, generous paid vacation and personal days, as well as a Dependent Scholarship Program and employee discounts. On site we provide accommodations and meals, a fully equipped gym and recreation facilities.
Additional Information
Employees need to be fully vaccinated with a Health Canada approved COVID-19 vaccine.
Preference will be given to qualified applicants from Arctic's Impact Benefit Agreement (IBA) Groups. Members should clearly identify their IBA status on the online job application and resume to receive priority consideration.
Visit www.arcticcanadian.ca to apply and to learn more about Arctic's operations.
To Apply: Please apply through our careers page and indicate in writing that you are an internal candidate.
Closing Date: This is an ongoing posting and resumes will be considered as vacancies become available.
Disclaimer
The Atikokan Employment Centre advertises the following job posting as a service to its clients and to the community. Atikokan Employment Centre is not responsible for the wording or content of the advertisements. All correspondence concerning each position should be directed to the contact name identified in the advertisement.