 Website Dallan LP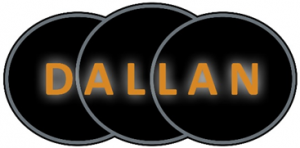 Dallan LP is a partnership between Lac Des Mille Lac First Nation, Nigigoonsiminikaaning First Nation and Dale Levesque, a member of the Fort William First Nation. Dallan LP is a 100% aboriginal owned business that provides industrial yard services which includes a variety of heavy equipment operations, maintenance and general labour. Dallan LP currently has four separate contracts/ operations in Northwestern Ontario. Dallan LP is committed to the needs of its customers while ensuring the Health & Safety of all its employees.
POSITION  – LOG LOADER / EQUIPMENT OPERATORS
PRIMARY LOCATION – Atikokan & Ignace,  Ontario
PRIMARY FUNCTION:
Equipment Operators will operate a variety of equipment at the Atikokan & Ignace Resolute Sawmill. Duties are, but not limited to; log unloading and loading, lumber transfer, kiln loading, finished lumber loading, snow removal and general labour. Equipment operators will be expected to operate all equipment smoothly, efficiently and in a safe manner.
REQUIRED QUALIFICATIONS:
Valid 'G' Driver's License
Previous experience operating heavy equipment
Able to work shift work (days, nights, weekends)
Physically capable of meeting all physical demands of the position
Highly motivated and committed to Health and Safety
WAGE & BENEFITS:
Wage: $24.48 per hour (depending upon site agreement)
Hours: 40–44-hour work week/ shift work
Benefits: Medical, Dental, Disability Insurance, Life Insurance
Pension: Define Contribution Pension Plan
Other: Safety allowance, night shift premium, Overtime
Please note: there is no travel, or living allowance provided
If interested please apply, in confidence, with resume and cover letter by email to recruitment@dallanforestry.ca.  For any questions regarding the positions, please call (807) 622-6213.
Only selected candidates will be contacted.
Dallan is an equal opportunity employer.
Dallan offers competitive wages, a full benefit plan and a defined contribution pension plan. A portion of the work force in on first nation land therefore there is the opportunity for tax exempt pay for employees with First Nation status.
Disclaimer
The Atikokan Employment Centre advertises the following job posting as a service to its clients and to the community. Atikokan Employment Centre is not responsible for the wording or content of the advertisements. All correspondence concerning each position should be directed to the contact name identified in the advertisement.