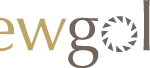 Website New Gold
Requisition ID 6102 – Posted 03/03/2023 – 7000 New Gold – Rainy River Mine – Emo, Ontario
Make an impact at Canada's premier mining company.
When you advance your career at New Gold, you are joining a Canadian-focused intermediate gold mining company engaged in the operation, development and exploration of mineral properties. Our mission is to be a leading intermediate gold producer, driving responsible and profitable mining in a way that creates sustainable value for our employee, shareholders, the communities in which e live and work and our environment. To learn more about New Gold, visit our website at www.newgold.com. To learn more about our culture and people practices, visit the Career page.
New Gold attracts and hires highly skilled individuals. By joining our team, you can look forward to:
A stimulating values-based work environment
A culture of collaboration and inclusion
Inspiring colleagues and approachable leaders
Career development opportunities
A deeply rooted commitment to responsible mining, health and safety and community engagement
A competitive total compensation program
A comprehensive benefits package including a retirement savings plan
Rainy River Mine
Situated in beautiful northwestern Ontario, 65 km northwest of Fort Frances, the Rainy River Mine is an open pit, gold and silver producing residential mine site.
The Rainy River Mine, located adjacent to the Ontario/Minnesota border is 65 Kilometers northwest of Fort Frances, Ontario and is situated halfway between Winnipeg, Manitoba and Thunder Bay, Ontario. The area is home to more than 130 species of birds and large populations of moose, black bear and deer. If you enjoy outdoor activities including hunting, fishing, winter sports and lake country then this is an area you will love to live and work in.
Applicants who reside in Northwestern Ontario and have experience working in a cross-cultural environment, coupled with knowledge of the unique challenges and opportunities presented to those living in the Northwest Ontario, are assets. Hiring priority will be given to qualified applicants who are beneficiaries of the Impact Benefits Agreement (IBA) and to qualified applicants residing in the Northwest Ontario communities. (Indigenous) Members must clearly identify their status on the online job application and resume if they wish to receive priority consideration.
About the Role
Position: Mill Senior Projects Engineer
Schedule: 5X2/4X3, or 14×14
Position Reports To: Mill Manager
Role Summary:
Under the general direction from the Mill Engineering Superintendent provide overall project management and governance for small-to-medium size projects (typically <=$500K) related to plant improvement and optimization and serve as the mill group liaison for major capital projects, all in the pursuit of excellence in asset and process reliability, maintenance Management, and process optimization.
Key Responsibilities:
Ensure compliance with all New Gold, provincial, and federal policies related to health, safety, and the environment are followed during the execution of all assigned tasks
Evaluate the technical and financial feasibility of requested projects and develop the business case to validate and justify requested projects
Ensure that the Management of Change (MOC) procedure is adhered to as required to document changes made to original plant design and construction and to ensure that all risks related to health, safety, and the environment are addressed and mitigated
Develop scopes of work, work breakdown structure, and preliminary budget to be tendered for approved projects
Facilitate bid walks and site visits by service providers that are invited to bid on tendered jobs
Thoroughly evaluate tendered bids and and proposals to select the contractors (s) that will be awarded the work
Collaborate with Supply Chain to evaluate bids and establish contracts and commercial agreements with the winning bidder
Develop project budget and timeline for with contractor(s) awarded the project work, taking into consideration the scheduled process shutdown/turnaround schedule and process production schedule
Manage the project risk register to ensure that all possible threats to successful project execution are mitigated and perform frequent reviews during the project lifecycle to keep the list current
Manage the project execution budget and schedules, ensuring the timely and efficient completion of all projects within the given budget and timeline
Oversee and manage the activities of the Plant Projects Supervisor, providing guidance and leadership to ensure that all projects are executed effectively and efficiently
Provide clear objectives and expectations to subordinates pertaining to performance, and provide mentorship and guidance to support their ongoing development and growth
Remain current with best practices in project management, implement improvements to existing processes and systems as needed
Provide timely reports to key stakeholders during project development and execution, ensuring that all parties are informed and up-to-date on project progress and status
Assist with the development and management of mill department CAPEX budgets, and identify opportunities for cost savings and efficiency improvements
Perform other duties as required and as directed by the General Maintenance Superintendent
Qualifications:
Bachelor's degree in an engineering, construction, or business discipline with a minimum of 8 years' experience in an industrial maintenance or construction role, or a journeyman designation in an industrial trade with a minimum 10 years' experience industrial maintenance or construction role
At least 3 years of experience in a leadership role supervising or overseeing the work performed maintenance and construction trades
Demonstrate project management experience with intermediate to advanced skills using project management software
Project management Professional (PMP) designation or equivalent is required
Strong understanding of finance and economics and the ability to perform complex business calculations. Tertiary training, certification, diploma, or degrees in finance or economics would be an asset
Proven ability to evaluate project opportunities and to evaluate multiple options to select the most appropriate course of action
Excellent written and oral communication skills, with the ability to effectively communicate technical information to various stakeholders
Advanced levels skills with the Microsoft Office software suite, and demonstrated ability with AutoCAD, SolidWorks, or other computer aided design tools
Previous experience with SAP ERP software suite or other ERP software including, but not limited to JD Edwards, Oracle/eAM, MIMS/Ellipse would be an asset
Proven ability to analyze and solve problems of considerable complexity
Ability to read and interpret technical documents and drawings including, but not limited to Piping and Instrumentation Diagrams (P&ID), Process Flow Diagrams (PFD), fabrication and shop drawings, general arrangement (GA) drawings, and Installation Operation and Maintenance (IOM) manuals
Physical ability to walk and stand for long periods of time, including climbing stairs and ladders, and the ability to work in a variety of industrial environments
Demonstrated ability to work with minimal supervision while delivering superior results
A demonstrated commitment to operational excellence and continuous improvement in assigned roles and responsibilities
Proven track record showing a commitment to health and safety and to environmental protection
Why New Gold?
Highly competitive base salary, compensation programs and a quarterly incentive program
Extended Health & Dental Benefit
Short-term and long-term disability insurance benefit
Defined match contribution to group registered retirement savings account
Camp & Travel Allowance provided depending on residence
We thank all applicants for their interest but will only contact candidates selected to advance in the hiring process. New Gold does not accept resumes from employment placement agencies, head-hunters or recruitment suppliers that are not in a formal contractual arrangement with the Company. Any resume or other information received from a supplier not approved by New Gold will be considered unsolicited and will not be considered.
Inclusion. Equal Opportunity. Accessibility.
New Gold is an equal opportunity employer committed to diversity and inclusion. We are pleased to consider all qualified applicants for employment without regard to race, colour, religion, sex, sexual orientation, gender identity, national origin, age, disability, protected veterans' status, Indigenous status or any other legally protected factors. Disability -related accommodations during the recruitment process are available upon request.
Career Opportunities: Mill Senior Projects Engineer (6102) (sapsf.com)
Disclaimer
The Atikokan Employment Centre advertises the following job posting as a service to its clients and to the community. Atikokan Employment Centre is not responsible for the wording or content of the advertisements. All correspondence concerning each position should be directed to the contact name identified in the advertisement.