Website Tramin Industrial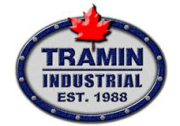 Looking for Certified and Uncertified Millwrights for various Mine and Sawmilling industries.
Great wages benefits and opportunities.
Room and Board provided
Travel Provided.
Required Skills
Trade Certification Preferred/ Apprentice opportunities
Experience in repair and maintenance on all mining and support equipment.
Experience with sawmill equipment an asset
Good work ethic a necessity
Must have Valid Drivers license
To apply for this job please visit tramin.ca.
Disclaimer
The Atikokan Employment Centre advertises the following job posting as a service to its clients and to the community. Atikokan Employment Centre is not responsible for the wording or content of the advertisements. All correspondence concerning each position should be directed to the contact name identified in the advertisement.