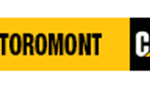 Website Toromont Cat
Job Category: Operations & Sales Support
Requisition Number: MINES001383
Posted: November 4, 2022
Full-time
Cote Gold| Gogama, ON P0M1W0, CAN
Description
The Minestar Specialist will be embedded at the Cote Gold Project. They are responsible for supporting and servicing the CAT MineStar Technologies that make autonomous mining trucks (AMTs) possible. These include the 793F Autonomous Haulage Solution (AHS) layer, Fleet, Terrain, Site Aware, and Command systems. Responsibilities include commissioning the AHS layer for new mobile equipment, planned AHS layer calibrations, troubleshooting and repair of onboard hardware and software issues, and diagnostics for all major fleet management systems.
As a MineStar Support Specialist, YOU will experience:
Working within one of the safest organizations in the industry where your safety and well-being are our most important priority
Working for the best in class equipment dealer and with the premium Caterpillar brand
Opportunities to continuously Learn, Grow and Develop with our Toromont team through our internal Training teams that are geared for your success
Competitive total rewards including: wages, benefits, and premiums (as eligible)
An opportunity for flexible work schedules and opportunities across multiple locations across Eastern Canada
In a typical day, YOU will:
Perform routine diagnostics and calibrations of the 793F AHS layer during scheduled maintenance activities
Provide advanced troubleshooting and repair of the software and hardware for major fleet management systems including AHS layer, Fleet, Terrain, Site Aware, and Command
Execute these repairs in the field alone or alongside the service team in a breakdown situation
Perform commissioning activities for new mobile equipment on site
Responsible for documenting site specific procedures for installation, commissioning, troubleshooting, and repair of MineStar technologies
record and report on MineStar operational metrics both internally and to the customer
Work closely with the Caterpillar and Customer Site Managers on various special projects focused on improving the overall performance of the Cat MineStar system
Other responsibilities will be varied and braod in nature, depending on the needs of the operation and the application
Provide feedback to Caterpillar on MineStar system enhancements requests
Requires frequent interaction with the customer as well as engineering organizations within Caterpillar
Must-haves for this role:
Post-secondary education in fields such as: Computer and Information Systems, Computer Engineering Technology, or Engineering
Minimum 1-year experience with product support/CPI systems, preferably with Caterpillar/Dealer systems
About Toromont Cat
With over 4,000 employees and 56 locations from Manitoba to Newfoundland, Toromont Cat has a proven track record, industry knowledge, dealership infrastructure, and service mindset to ensure our Construction, Mining, and Power Generation customers succeed. At Toromont Cat, work is built around people's strengths, our products, technology and an outstanding customer experience and through our strong partnership with Caterpillar, Toromont Cat takes care of our employees who take care of our customers! When you join our team, you become a member of the Toromont family. Your success is our success!
Disclaimer
The Atikokan Employment Centre advertises the following job posting as a service to its clients and to the community. Atikokan Employment Centre is not responsible for the wording or content of the advertisements. All correspondence concerning each position should be directed to the contact name identified in the advertisement.