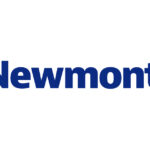 Date: Aug 19, 2023
Location: Thunder Bay, ON, CA (Canada)
Newmont is the world's leading gold company and a producer of copper, silver, zinc and lead. The Company's world-class portfolio of assets, prospects and talent is anchored in favourable mining jurisdictions in North America, South America, Australia and Africa. Newmont is the only gold producer listed in the S&P 500 Index and is widely recognized for its principled environmental, social and governance practices. The Company is an industry leader in value creation, supported by robust safety standards, superior execution and technical proficiency. Newmont was founded in 1021 and has been publicly traded since 1925.
Location
Musselwhite Site
About the Role:
Reports directly to the Engineering Supervisor. We are looking for undergraduate mining engineering students who want to gain valuable mine site experience through an 8-16 month work placement.
Key Responsibilities include:
Assist Ventilation Technicians in conducting ventilation surveys and determining ventilation requirements
Assist Mine Planners in producing development, stoping and drill and blast designs following engineering best practices and standards
Gain exposure in underground Mine Survey techniques and assist in cavity monitor surveys of the workings.
The ideal candidate will possess the following education, experience and competencies:
Co-op eligible undergraduate student heading into their 3rd or 4th year of a mining engineering program.
Excellent communication skills (oral, written, listening).
Strong facilitation and presentation skills.
Ability to positively interact with co-workers and team members.
Ability to work with a diverse mix of cultures.
Willingness and capability to work in and adapt to a fast-paced, safe production oriented setting
Working Conditions
The work schedule for this position is 14 on, 14 days off, working 12-hour days.
The work term begins in January 2023 for an 8-month duration with the possibility of up to an 8-month extension.
We understand no candidate will meet every single desired qualification. If your experience looks a little different from what we've identified and you think you can bring value to the role, we'd love to learn more about you!
As an equal opportunity employer, Newmont is committed to diversity, inclusion, and accessibility.
We encourage all qualified candidates to apply. Accommodations are available on request for candidates taking part in all aspects of the selection process.
Consistent with Newmont's values of safety and responsibility, we believe that COVID-19 vaccination, as well as other vaccination that are required or recommended for entry into certain Newmont operating countries, protect the health and safety of Newmont's workforce and the communities in which we work and live. As a result, please not that Newmont requires up-to-date COVID-19 vaccination for any international travel by the workforce undertaken on behalf of the company. In addition, other vaccinations (e.g., yellow fever vaccine) may be required or recommended for international travel to certain Newmont operating countries. If you are offered this position and the position entails international travel, you will need to comply with these requirements. Newmont will consider individual requ4ests for exemption/reasonable accommodation by applicants who cannot be fully vaccinated due to medical reasons or other grounds protected by applicable human rights law. Newmont may update its vaccination requirements, at any time, in its sole discretion.
Disclaimer
The Atikokan Employment Centre advertises the following job posting as a service to its clients and to the community. Atikokan Employment Centre is not responsible for the wording or content of the advertisements. All correspondence concerning each position should be directed to the contact name identified in the advertisement.