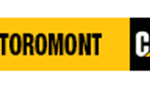 Website Toromont Cat
Job Category: Operations & Sales Support
Requisition Number: MININ001218
Posted: August 31, 2022
Full-time
Cote Gold
Gogama, ON P0M 1W0, CAN
Description:
Toromont Cat is looking for a Mining Performance Solutions Analyst! To support the Mining fleet through maintenance, operations and parts teams by focusing on continues improvement projects. To also be a liaison between the customer and Toromont on product support issues.
As a Mining Performance Solutions Analyst, YOU will experience:
Working within one of the safest organizations in the industry where your safety and well-being are our most important priority
Working for the best in class equipment dealer and with the premium Caterpillar brand
Opportunities to continuously Learn, Grow and Develop with our Toromont team through our internal Training teams that are geared for you success
Competitive total rewards including: wages, benefits, and premiums (as eligible)
An opportunity for flexible work schedules and opportunities across multiple locations across Eastern Canada
In a typical day, YOU will:
Analyze and evaluate customer fleet availability and maintenance costs versus performance benchmarks and provide recommendations to the customers in order to reduce the operating cost of their Cat equipment
Work in conjunction with the corporate mining division team to identify and jointly develop recommended action plans for the enhancement of parts & service delivery to our customers
Work directly with Toromont and customer site teams to act and support the implementation of the recommendations made through the above functions
Monitor and adjust recommended component replacement and change out periods based on condition monitoring, maintenance practices, SOS results and machine application
Produce monthly fleet performance report for customer and government laws and regulations and develop operator and maintenance training programs
Track and trend wear products such as GET, Buckets, Undercarriage and make recommendations on product types based on application and wear trends
Must-haves for this role:
Minimum post-secondary education
Mining experience in a service related position
About Toromont Cat
With over 4,000 employees and 56 locations from Manitoba to Newfoundland, Toromont Cat has a proven track records, industry knowledge, dealership infrastructure, and service mindset to ensure our Construction, Mining, and Power Generation customers succeed. At Toromont Cat, work is built around people's strengths, our products, technology and an outstanding customer experience and through our strong partnership with Caterpillar™, Toromont Cat takes care of our employees who take care of our customers! When you join our team, you become a member of the Toromont family. Your success is our success!
Mining Performance Solutions Analyst | Toromont Cat (ultipro.ca)
Disclaimer
The Atikokan Employment Centre advertises the following job posting as a service to its clients and to the community. Atikokan Employment Centre is not responsible for the wording or content of the advertisements. All correspondence concerning each position should be directed to the contact name identified in the advertisement.