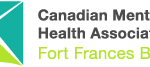 Website CMHA
Mobile Crisis Response Worker (1.00 FTE)
LOCATION: ATIKOKAN, ONTARIO
Position Summary:
The Mobile Crisis Response Worker is a new position in partnership with the Rainy River District OPP and reporting to the CMHAFF Community Support Lead. As part of the Rainy River District Mobile Crisis Response Team (RRD-MCRT), the Mobile Crisis Response Worker will work with individuals having a mental illness and or addiction, in crisis, to resolve the immediate crisis, stabilize the individual and facilitate safe and appropriate transfers between justice, medical and social services as required. The intent of the RRD-MCRT is to mitigate harm, prevent ongoing or future crisis while reducing involvement in the criminal justice system and inappropriate use of hospital emergency rooms. The position will be housed with the Rainy River District OPP, Atikokan detachment. The Rainy River District Mobile Crisis Response Team is a joint initiative between the OPP and CMHA. Flexible hours may be required.
Essential Duties:
• In partnership with the OPP, provides immediate crisis response and determines initial triage with individual in crisis
• Provides crisis intervention and works to understand the factors contributing to the crisis situation.
• Provides support and follow up post crisis with ongoing telephone/face to support or by connecting individual to appropriate follow up agencies
• Provide risk and or assessments, intervention and supports to individual with mental health/addictions experiencing a crisis
• Work with OPP to assist in mitigating risk of harm by considering risk/protective factors. Develops a safety plan
• Work together with the individual in crisis, family and natural support networks, mental health and addiction specialists, police, emergency service personnel and Schedule 1 facility to assist in acute care admission under the Mental Health Act
• Ability to work collaboratively and in partnership with a multidisciplinary team with internal and external programs of both CMHA and or OPP toward an effective crisis system
• Work in partnership with the OPP to build capacity of knowledge in regard to a wide range of expertise such as but not limited to mental health, addictions ,co-occurring disorders and or cognitive health
• Develop positive and strong partnerships with hospital, law enforcement, community health and social service agencies to promote effective delivery of crisis services and to provide a safety net for those who are in crisis or at risk of crisis within the community
• Maintain good understanding of all relative privacy legislation and how to apply these to work effectively with police, maintain client focus and support public safety and well-being for all
Qualifications:
• Registered social work or nursing credentials strongly preferred
• Must adhere to the standards of practice as per the designated college
• Working knowledge in crisis theory and experience in practice of crisis prevention and intervention with persons with mental illness and addictions essential
• Demonstrated knowledge with risk assessments and suicide prevention
• Demonstrated ability to intervene effectively in clinical situation requiring the management of disturbed behaviours
• Ability to work with individuals of diverse cultural and social backgrounds and work in a culturally safe and trauma informed manner
• Understanding and experience with substance misuse, prevention, intervention and assessment, and treatment planning
• Understanding of the basic use of psychotropic medications, psychiatric diagnosis and formulation of a mental health assessment for a diverse population.
• Consistent commitment to professional development.
• A working understanding of the Mental Health Act as it relates to crisis intervention and prevention.
• Ability to work collaboratively and in partnership with multidisciplinary teams and other agencies in the community including police, court, forensic and community mental health and addictions systems.
• Demonstrated ability to use computer programs for data entry, communications and assessments.
• Strong communication and ability to engage in public education.
• Current CPR/First Aid Certification.
• A valid Canadian Driver's license, access to reliable vehicle and required insurance.
• A satisfactory Vulnerable Sector Screening and successful OPP security clearance essential
Qualified applicants are asked to submit a resume and cover letter outlining their experience to:
Selection Committee
Canadian Mental Health Association, Fort Frances Branch
P.O. Box 446
Fort Frances, Ontario P9A 3M8
Fax: (807) 274-2473
Applicants will be considered until position is filled.
We would like to thank everyone for their application, but only those selected for an interview will be contacted.
CMHAFF offers a comprehensive benefits package including membership in the Healthcare of Ontario Pension Plan (HOOPP), starting vacation entitlement of four (4) weeks per year, competitive health, dental, Life, LTD, compressed work week and excellent work-life culture.
CMHAFF welcomes applications from individuals with disabilities. Accommodations are available upon request for candidates taking part in all aspects of the selection process.
Microsoft Word – Mobile Crisis Response Worker Job Ad Atikokan Feb 2022 (cmha.ca)
Disclaimer
The Atikokan Employment Centre advertises the following job posting as a service to its clients and to the community. Atikokan Employment Centre is not responsible for the wording or content of the advertisements. All correspondence concerning each position should be directed to the contact name identified in the advertisement.