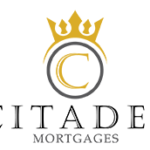 Website Citadel Mortgages
Job Details:
Ontario
Remote
Full-time, Part-time
Qualifications:
Mortgage: 1 year (preferred)
English (preferred)
Full Job Description:
Are you looking for a brokerage with an actual Support Structure with seasoned veterans offering true Training, Education, Support and leads to aid in your success? Then look no further!!
Please note this is a 100% commission career and in order to become a Mortgage Agent, you will need to pass or have completed the Mortgage Agent Course in your province.
WE are the #1 Independent brokerage REMIC students choose to call home when completing their course. If you have not signed up for the course please check it out & do so by using our link in partnership with REMIC.
https://www.remic.ca/?cd=citadelmortgages
Mortgage Agent – Mortgage Broker
We're looking for motivated Mortgage Agents and Mortgage Brokers to join our ever-growing Mobile Mortgage Family in various areas across Ontario!
WHO YOU ARE
A mortgage professional who thrives in an entrepreneurial setting. Self-motivation is second nature to you, in not only accomplishing but exceeding your goals. You put your Clients first, always going above and beyond, enabling them to secure their homes and their futures. You take pride in leveraging, developing and nurturing relationships with the Clients, colleagues and communities. Trust, integrity, and accountability are key pillars to your success and are highly valued by you.
WHO WE ARE
Citadel Mortgages, is currently among the fastest growing mortgage brokerages in the Ontario. We are currently looking to expand our team.
Our industry leading systems, tools and processes allow new and seasoned agents and brokers an opportunity to focus on the growth of their business and revenue while putting the power back in the agent hands.
Our on-boarding process and support will provide help you familiarize yourself with our company processes and business practices that are required to be successful in this role.
Becoming a mortgage agent with us is like becoming family with us. From day one we are here to ensure your success, see we are 1–% invested in you as your success and our success is tied together.
At Citadel Mortgages, we're dedicated to creating a positive environment where our team and family have growth and development opportunities, a healthy work/life balance, opportunities to give back to the community, and a focus on doing what is right for our clients. Citadel Mortgages offers competitive total compensation package including a 100% commission structure. It also includes a comprehensive benefits programs, pension plan, and banking benefits.
WHAT WE OFFER OUR CLIENTS
Citadel Mortgages exists to help people Do more, Be more and Achieve more with their finances and their future. We're driven by a co-operative philosophy, Our goal is simple help Canadians make a better educational choice on their mortgage options and help more Canadians become mortgage free sooner, while increasing their cashflow and allowing them to reach their retirement goals faster.
WHAT WE OFFER OUR MORTGAGE AGENTS AND MORTGAGE BROKERS:
Senior leadership for Training, Coaching, etc. Always have someone to reach out to and back ups if need be!
Onboarding training modules (Business, Marketing, Branding, Networking, Business Set UP)
Leading Edge Tools (CRM, Email Campaigns, Client Loyalty Program, Personal Mobile App, Personal Website, Marketing Tools, Social Media Program)
We Build Your Social Media Platforms For You
Best in Class Commission & Bonus Programs
Leads! YES LEADS! We Give Our Agents Leads (Very Few Brokerages Offer Leads). We offer an initial 15 leads after completion of set up from our welcome email along with our proven follow up methods to instill the habits of top mortgage professionals as well as gain confidence talking to consumers
In House RESP Division
In House Insurance & Investment Lending Division
In House Mortgage Investment Division
In House Debt & Credit Rebuild Division
In House Car Loan Division
Training, Guidance, and Direction from successful Brokers and Agents!
Access to dozens of funding sources: Banks, Monolines, Co-Branded Products, Trailer Fee Options, Trust Companies, Credit Unions, MICs, Private Lenders, you name it we've got it!
Direct Access to Dedicated Underwriters to Get Your Deals Done!
Regular Updates on Current Rates, Policies and New changes
Access to Multiple Offices
Senior Brokers — Take Advantage of Our Strength to Grow Your Own Team!
Independents — Stop Carrying Your Own Licensing & Cute Your Overhead!
Weekly Ongoing Training Seminars
Online Broker Portal
President's Club Award Program
Access to Private Lenders – We get more deals done!
If you are joining the industry from a banking or mobile/agent background, don't hesitate to reach out to us as well!
Flexible Hours, Work From Home or Your Own Satellite Office
Across the province of Alberta
The important stuff:
Building long-lasting relationships with clients and lenders
We do what is right for the client, not only because it's the right thing to do but it's the best thing to do for the long-term success of everyone involved
Being a self-managed, goal oriented mortgage sales professional interested in the unlimited earning potential of commission sales
An entrepreneurial spirit and being up to the challenge of delivering incredible results
Contagious enthusiasm and ambition to succeed despite obstacles
We want our agents to build their own brand and book of business, we are invested in your success
Most of our top mortgage agents have joined our organization from totally different career backgrounds and they have taken our training, tools and support and applied it to their own career goals, to give them a satisfying and rewarding career.
Are you open to opportunity?
Join our team of respected mortgage agents and enjoy the feeling that comes with helping Canadians realize their financial goals and dreams.
Your work will be recognized and rewarded with industry leading competitive compensation, comprehensive training and countless opportunities for professional growth and advancement.
Are you ready to discover what we have to offer?
We are all about you and your success we invest in you as much as you invest in us! Join our team today!
Citadel Mortgages
Lic 12993
www.citadelmortgages.ca
Benefits:
Company events
Flexible schedule
Profit sharing
Work from home
Supplemental pay types:
COVID-19 considerations:
Our Citadel Family has had the luxury of working fully remote since we opened our doors years ago, our industry leading tech, support and efficiencies has helped our people become successful even with the challenging time we face.
Application questions:
Are you taking or have completed an approved Mortgage Agent course?
Experience:
Mortgage: 1 year (preferred)
Language:
Disclaimer
The Atikokan Employment Centre advertises the following job posting as a service to its clients and to the community. Atikokan Employment Centre is not responsible for the wording or content of the advertisements. All correspondence concerning each position should be directed to the contact name identified in the advertisement.