 Website Ontario Power Generation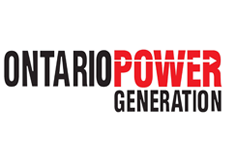 Status: Student – Contract – Summer 2023
Education Level: University or College, minimum 1st year completed
Location(s): Northwest Ontario; Thunder Bay, Atikokan, Kenora, Cameron Falls
Number of Position(s): 4
Shifts(s): Days
Travel: Yes – 10%
Deadline to Apply: February 6, 2023
BE THE GENERATION to challenge and change.
At Ontario Power Generation (OPG), our values are our strengths. They are fundamental truths about us that don't change. Safety. Integrity. Excellence. People and Citizenship.  We operate a diverse portfolio of generation assets including nuclear, hydroelectric, biomass, gas and solar, and offer challenging and unique work opportunities. BE THE GENERATION to power tomorrow.
JOB OVERVIEW
OPG is excited to offer four (4) student opportunities in our Northwest Ontario Division. This is for a four (4) month student placement commencing in May 2023.
All students applying for a non-developmental student position at OPG must meet the below eligibility:
Be at least 18 years of age or older.
Be enrolled in full-time studies at a post-secondary institution.
Have a minimum average of 70% cumulative GPA.
Be returning to full-time studies following the completion of the work term.
Must complete a security clearance.
Must be able to provide own transportation to work site(s).
KEY ACCOUNTABILITIES 
The successful candidates may engage in a number of work programs related to the safe & environmentally responsible operation of a hydroelectric or thermal power generation station located in Northwestern Ontario.
Responsibilities are consistent with training and experience for performing work in accordance with prescribed safety procedures and regulations. Performs routine duties:
1. Carry out cleaning, as directed.
2. Assist in performing routine tasks involving, erecting, dismantling, reassembling, moving, loading and unloading, servicing, various fixtures, materials, structures, furniture, buildings, hardware, equipment and vehicles.
3. Maintain and repair roads, drainage systems, including lawn and ground maintenance.
4. Stock storerooms and maintain supplies.
5. Carry out housekeeping and janitorial tasks.
6. Perform administrative/clerical tasks as assigned.
7. Accountable for the health, safety and well being of self and others, in accordance with procedures and standards.
EDUCATION
Minimum completion of 1st year at a University or College by the start of the opportunity.
QUALIFICATIONS
Preference may be given to the candidate who has the following skills and qualifications:
A G2 or higher driver's licence is a requirement.
The successful candidate will exhibit uncompromising integrity and commitment to upholding corporate values, and the OPG Code of Business Conduct.
WHY OPG?
As Ontario's largest clean energy generator, Ontario Power Generation (OPG) offers an exciting combination of challenging opportunities and career diversity in a work environment where safety is a fundamental value. Being an OPG employee means you can apply your knowledge, broaden your skills and make a valuable contribution to an organization that is vital to Ontario's success.
If you are looking to learn from others and be part of something important, and you are excited about the future of power generation, you will find the right fit at OPG.
Our promise to you
We care about the safety and the well-being of our employees. It is our utmost priority.
A supportive work environment where you can be your best every day.
Offer different ways for you to give back to communities where we operate.
We support employment equity and diversity.
APPLICATION PROCESS
Please submit your application online at https://jobs.opg.com/ by 11:59 PM E.S.T., February 6, 2023. Students must include a copy of their unofficial transcript and must be eligible to work in Canada.
All applications must include the following:
Resume and a copy of most recent unofficial transcript. Priority consideration will be given to applicants who attach an unofficial transcript.
OPG thanks all those who apply; however, only candidates considered for an interview will be contacted. As a precondition of employment, OPG will require a prospective candidate to submit a security clearance application and provide documents to confirm eligibility prior to their start date. Relocation and travel expenses incurred during the recruitment and selection process are the student's responsibility.
ACCOMMODATION
OPG is committed to fostering an inclusive, equitable, and accessible environment where all employees feel valued, respected, and supported. If you require accommodation during the application or interview process, please advise us as soon as possible so appropriate arrangements can be made. If you require information in a format that is accessible to you, please contact AODA@opg.com.
N/A.
Disclaimer
The Atikokan Employment Centre advertises the following job posting as a service to its clients and to the community. Atikokan Employment Centre is not responsible for the wording or content of the advertisements. All correspondence concerning each position should be directed to the contact name identified in the advertisement.