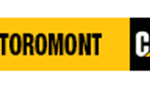 Website Toromont Cat
Job Category: Operations & Sales Support
Requisition Number: ONTHE001888
Posted: January 13, 2023
Full-time
Thunder Bay, ON P7C6G9, CAN
Description:
As an On the Job Trainer YOU will experience:
Working within one of the safest organizations in the industry where your safety and well-being are our most important priority
Working for the best in class equipment dealer and with the premium Caterpillar brand
Opportunities to continuously Learn, Grow and Develop with our Toromont team through our internal Training teams that are geared for your success
Competitive total rewards including: wages, benefits, and premiums (as eligible))
An opportunity for flexible work schedules and opportunities across multiple locations across Eastern Canada
In a typical day, YOU will:
Work with Product Support Managers, Supervisors, Advisors, and lead hands to align tasks with apprentice/technician development
Responsible for the orientation and onboarding of new Journeyperson Technicians and Apprentice Technicians
Instruct apprentices and technicians on the job as it relates to teaching safe work practices including but not limited to the use of tooling, equipment, machinery, within company established policies and procedures
Assure quality workmanship on the job (as it relates to all jobs in the shop) at critical check-in points in a job to ensure critical steps in the repair are performed correctly, so as to maintain overall shop quality, and to validate learning outcomes for those being trained
Assure quality in the processes employed in the shop as relates to ( but not limit to); Warranty; Contamination Control; Safety; Quality; Efficiency; Customer Experience
Working with our corporate apprenticeship coordinator to maintain training records. Including but not limited to; maintaining appropriate training records as it relates to ministry apprenticeship log books; records of administered OTJ training; and Toromont requirements for hours of service for progression, etc.
Conduct competency reviews in conjunction with immediate supervisor and authorize apprentice level progression, while occasionally working through performance management
Interact with training department to ensure knowledge and materials are delivered effectively, and that training is documented, and validated, accordingly
Must-haves for this role:
Licensed Tractor technician with minimum 5 years of Cat experience
Some lead-hand, training experience is an asset
post secondary education preferred
Working knowledge of Toromont's Safe Work Procedures and Policies
Possess excellent attention to detail, with a focus on quality workmanship and efficiency
Must be fluent on Microsoft Office/SIS/ET
About Toromont Cat
With over 4,000 employees and 56 locations from Manitoba to Newfoundland, Toromont Cat has a proven track record, industry knowledge, dealership infrastructure, and service mindset to ensure our Construction, Mining, and Power Generation customers succeed. At Toromont Cat, work is built around people's strengths, our products, technology and an outstanding customer experience and through our strong partnership with Caterpillar™, Toromont Cat takes care of our employees who take care of our customers! When you join our team, you become a member of the Toromont family. Your success is our success!
Disclaimer
The Atikokan Employment Centre advertises the following job posting as a service to its clients and to the community. Atikokan Employment Centre is not responsible for the wording or content of the advertisements. All correspondence concerning each position should be directed to the contact name identified in the advertisement.