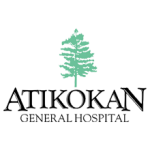 Classification: Full-Time, Temporary
Rate of Pay: $24.82-$25.19/hour
Department: Rehabilitation
Shift/Rotation #: Monday-Friday
Reference #: 2023-73
Start/End Date: Dec 1, 2023 – Feb 29, 2024
Job Summary
Reporting to the Rehabilitation Manager, the Rehabilitation Aide resides under the day-to-day supervision of the Physiotherapist, Occupational Therapist, and Kinesiologist. The role of Rehabilitation (Rehab) Aide facilitates and carries out prescribed protocols and strategies as directed by the Physiotherapist, Occupational Therapist, and Kinesiologist in the inpatient, outpatient, and Long-Term Care setting. The Rehab Aide supports the facilitation of activities, programs or therapies designed to support individuals in reaching their maximum physical and psycho-social potential. The Rehab Aide also provides logistical and clerical support to the Registered rehabilitation staff.
Qualifications:
Some post-secondary education in Health Sciences, Exercise/Exercise Physiology or Human Kinetics. Graduation from a recognized program as a Rehabilitation Assistant, Physiotherapist or Occupational Therapy Assistant or combined PTA/OTA is preferred.
Must be familiar with body systems/body mechanics/human anatomy, especially as regards geriatric patients. Experience working in a long-term care/geriatric setting is an asset.
Demonstrated understanding of the operating scope of KIN, OT and PT regulatory colleges and of the legislative frame work applicable in a clinical setting.
Shows willingness to learn and develop knowledge.
Current CPR Level C and First Aid certifications.
Excellent verbal and written communication skills.
Ability to work in a collaborative team that responds to client needs in a variable and changing work environment.
General computer competency and experience with Microsoft Office. Experience with medical technology/practice management software is an asset.
Physically capable of meeting the physical demands of the position.
Demonstrated regular and sustained attendance record.
Knowledge of and compliance with Occupational Health and Safety regulations.
Mandatory Covid-19 Vaccination.
Apply with resume and cover letter – quoting the reference number – in confidence to:
Human Resources
Atikokan General Hospital, 120 Dorothy Street
Atikokan, ON P0T 1C0
Fax: (807) 597-4305
[email protected]
APPLICATIONS WILL BE ACCEPTED UNTIL POSITION IS FILLED
NOTE: Applicants who require accommodations in the recruitment process are encouraged to contact Human Resources for support using the above contact information.
Atikokan General Hospital is committed to fostering an inclusive, equitable, and accessible environment supporting diversity in  our work environment to provide quality care where all feel valued, respected, and supported. We are dedicated to building a workforce reflective of the communities in which we live and serve and encourage Indigenous people, visible minorities, and persons with disabilities to apply.
One (1) Temporary Full-Time Rehab Aide – Atikokan General Hospital (aghospital.on.ca)
Disclaimer
The Atikokan Employment Centre advertises the following job posting as a service to its clients and to the community. Atikokan Employment Centre is not responsible for the wording or content of the advertisements. All correspondence concerning each position should be directed to the contact name identified in the advertisement.