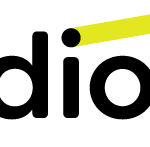 Website Studiosity
Work from Home/Remote
Writing Feedback Specialist/English Tutor (Online Document Reviewer) – Remote
Are you passionate about helping students to improve their writing? Are you looking for remote work to supplement your income? Join the team at Studiosity!
About us
Studiosity, a Global Edutech company, is a world leader in the provision of 24/7, online, on-demand study support to students. Since 2004, we have delivered over one million web-based learning sessions to secondary school and tertiary students around the world. In 2019, Studiosity launched in Canada. For more information, please check out our website: https://www.studiosity.com/our-specialists.
About the role
The writing Feedback Service is an asynchronous essay and writing review/tutoring platform. Through this service, learners submit documents for constructive feedback on their writing. This platform is available to students and Writing Feedback Specialists 24/, and we commit to review and return all files in 24 hours or less.
The service submission has a fixed price based on the document's word count. For example, a submission that is expected to take a maximum of 60 minutes of active work is paid at a starting rate of CAD $16.50; a submission that is expected to take a maximum of 30 minutes of active work is paid at CAD $8.25. Opportunities exist for longer-term tutor team members to earn an hourly rate of CAD $18.10.
Our service usage follows academic calendars, with high students usage periods from April to June, then August to November. During the remaining months, student usage is comparatively lower, and our queue system ensures fair distribution of work during these times.
For more information on the service, please refer to https://www.studiosity.com/howitworks/
This role would be highly suitable for those with a teacher or tutor background or who have experience reviewing academic documents and who are looking to earn additional income through remote teaching and/or tutoring. Our core focus is education and improving education outcomes; we do not proofread.
Why you will love working with us:
Our Writing Feedback Specialists/tutors enjoy:
Flexible hours, comprehensive online training, and ongoing professional development
Ease of working from home at times that suit your lifestyle
An abundance of work during high student usage periods – right now!
Holistic support including a community of friendly peers to support your remote work
An easy one-click invoicing and payment system
If supporting students and providing meaningful educational experiences every day from the comfort of your own home sounds like an ideal opportunity for you, then we would love to hear from you.
About you
You hold a completed university bachelor's degree or higher
You are able to demonstrate sound proficiency in written English so that you can tutor/teach students to do the same
You currently reside and have a legal right to work in Canada with a desire to work from home
You're able to give clear, concise, and constructive feedback (without proofreading) on written work
You're looking for flexible working hours to supplement your income
You have a smartphone that is capable of downloading the Studiosity Specialist app
You're ready to hit the ground running – our students are submitting thousands of documents each day right now!
If successful:
you will be hired as an independent contractor under Canadian law at an all-inclusive starting rate of CAD $16.50 per hour
as a contractor, you will be responsible for all tax withholding and other obligations from this amount
you will be required to submit documents for a background check
To apply:
Check your working rights under your visa (if applicable) before applying
Complete the application form below
Keep an eye on your email for a response form out recruitment team (make sure you check your span folder and mark Studiosity as a safe sender)
Job Types: Part-time, Fixed term contract, Freelance, Seasonal
Salary: From $16.50 per hour
Additional pay: Bonus pay
Benefits: Work from Home
Schedule: Monday to Friday, Weekend availability
Apply here: Online Writing Tutor (Document Reviewer) – Work from home / remote – Canada – Indeed.com
Disclaimer
The Atikokan Employment Centre advertises the following job posting as a service to its clients and to the community. Atikokan Employment Centre is not responsible for the wording or content of the advertisements. All correspondence concerning each position should be directed to the contact name identified in the advertisement.