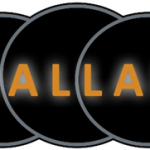 Website Dallan Forestry LP
Dallan LP is a partnership between Lac des Mille Lac First Nation, Nigigoonsiminikaaning First Nation and Dale Levesque a member of the Fort William First Nation. Dallan LP is a 100% aboriginal-owned business that provides industrial yard services which includes a variety of heavy equipment operations, maintenance, and general labour. Dallan LLP currently has four separate contracts/operations in Northwestern Ontario. Dallan LP is committed to the needs of its customers while ensuring the Health & Safety of all its employees and Environmental compliance.
OPERATIONS SUPERVISOR – ATIKOKAN SAWMILL
LOCATION – ATIKOKAN, ONTARIO
BENEFITS AND PENSION
Primary Function:
Working with a management team, the Operations Supervisor will ensure compliance with the organization's health & safety program, environmental management system and all aspects of an efficient and productive operation. The Operations Supervisor will manage all personnel and day-to-day business activities for the Atikokan operation.
Main Responsibilities:
Ensure all Health & Safety policies and procedures are followed, and that training is in place for all employees
Take a proactive and progressive approach to Health & Safety management, constantly investigating new methods of eliminating and/or reducing hazards and workplace injuries. Follow up on all environment and incident reports, ensuring corrective actions are implemented
Conduct safety huddles and safety audits, fostering a culture of safety
Responsible for the general supervision of all Dallan employees working at the Atikokan (Resolute Sawmill) operation include performance management, machine maintenance, scheduling and payroll functions
Ensure production targets are met
Act as a liaison with customers at the site level
Record all environmental spills and incident reports take all necessary actions as per customer and MOE protocols
Interact with union representatives for any employee and labour relations issues
Complete all pertinent reports
Complete other duties
Qualifications:
Previous supervisory experience preferably in an industrial environment
Previous experience working with heavy equipment and/or forestry will be an asset
Knowledge of the Occupational Health & Safety Act
Possess problem-solving techniques with the ability to multi-task
Good interpersonal skills (team building, negotiations, communication, motivation)
Adequate computer skills
Valid Ontario Driver's License
Dallan offers competitive wages, a full benefit plan which includes medical, dental, disability, life insurance and define contribution pension plans.
If interested: Please apply, in confidence, to Shaylin Moore, Human Resources/Health and Safety Coordinator, by emailing a cover letter and resume to recruitment@dallanforestry.ca
Disclaimer
The Atikokan Employment Centre advertises the following job posting as a service to its clients and to the community. Atikokan Employment Centre is not responsible for the wording or content of the advertisements. All correspondence concerning each position should be directed to the contact name identified in the advertisement.