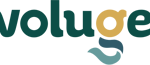 Website Evolugen
Job Category: Repair & Maintenance
Requisition Number: OPERA003814
Posted: February 15, 2023
Full-time
Valerie Falls
504-5208 Mackenzie Ave East
Suite 4
Atikokan, ON P0T1C0, CAN
Description:
Our Valerie Falls Operations team is looking for an Operator to join their team. This is an exciting opportunity to become part of a growth-oriented organization and to gain experience and an understanding of the energy sector.
Who We Are:
Evolugen is Brookfield Renewable's Canadian operations business. We currently own and operate 61 renewable energy facilities across Canada, including 33 hydroelectric facilities, 4 wind farms, and 24 solar sites. As an industry leader, our mission is to develop and deploy solutions designed to accelerate Canada's transition to a low-carbon future. As a recognized top employer of the National Capital Region, we are proud of our collaborative culture of 450 high-calibre professionals who help develop, support and operate our renewable energy portfolio in Canada.
You'll want to join our team for:
The competitive compensation package
Opportunities for professional growth
Our health, dental & paramedical benefits
Our retirement savings plan
What you'll be doing:
Coordinate and facilitate hydroelectric generating station operations, including starting/stopping of generating units, opening/closing dam gates, draining/filling of penstocks, and utilization of SCADA system for troubleshooting
Schedule, plan, perform and document regular preventative/corrective maintenance and inspections on hydroelectric generators and its auxiliary equipment using maintenance software
Analyze, troubleshoot, dismantle, assemble and adjust electrical equipment, including but not limited to, PLCs, substation equipment, transmission lines, electrical protection, meters, and communication links
Coordinate with utilities and system control for transmission line switching operations, forced and planned outages
Coordinate janitorial duties at powerhouse and in office
Perform and/or schedule contractors for road and general site maintenance, including but not limited to, de-icing dam gates, vegetation maintenance, nuisance beaver control, underwater dam cleaning, road maintenance, etc.
Operate equipment, including but not limited to gantry cranes, small tractors, forklifts, scissor lift/telehandler, boats snowmobiles, ATV/SXS's
Be responsible for the administering and monitoring LOTO (work protection) for schedule and un-scheduled maintenance
Monitor contractors, conduct tailboard meetings, complete jobs safety analysis/hazard assessments, and reference procedures
Attend and provide input in regular planned maintenance, capital projects and health and safety meetings
Perform work requiring fall protection equipment and/or confined space equipment
Participate in an "on call" rotation. (Every 2 weeks)
You should apply if you have:
Working knowledge of high voltage equipment, transmission systems, programable controls, monitoring instrumentation, SCADA systems, relay protections, hydraulic pressure and water cooling systems
Understanding of OHSA regulations
Excellent interpersonal, leadership, and organizational skills
Ability to work effectively without supervision while supporting and collaborating with other departments (System Control, Water Management, Operations Management, Technical Services)
A desire and aptitude to gain additional skills and knowledge
Strong verbal and written communication skills
What you must have:
A minimum of three (3) years of experience in the trade, preferably in hydroelectric power stations would be an asset;
Electrical/Mechanical Technician/Technologist Diploma or a minimum of five years of relevant experience in electrical/mechanical maintenance or maintenance planning
Mechanical/Electrical Trade qualification is an asset
Previous Hydroelectric dam experience an asset
Hold and maintain a valid Ontario Driver's License and possess a level of physical and medical fitness necessary for the safe completion of the requirements of this position
Evolugen embraces and promotes the principles of diversity, equity and inclusion. We welcome and encourage applications from all qualified candidates, including women, Indigenous peoples and other persons of all races, ethnic origins, religions, abilities, sexual orientations, and gender identities and expressions. We also provide accommodation during all parts of the hiring process, upon request. If contacted to proceed to the recruitment process, please advise us if you require any accommodation.
https://recruiting.ultipro.com/BRO5000/JobBoard/42a8b925-69e8-46f8-a4b2-a6abdb2f913b/OpportunityDetail?opportunityId=c5f8a566-f925-4762-80be-fe32b0f101eb
Disclaimer
The Atikokan Employment Centre advertises the following job posting as a service to its clients and to the community. Atikokan Employment Centre is not responsible for the wording or content of the advertisements. All correspondence concerning each position should be directed to the contact name identified in the advertisement.