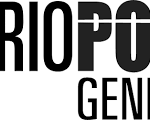 Website Ontario Power Generation
Location: Atikokan, ON, CA, P7A 4L5
Req ID: 41444
Status: Regular Full Time
Working Conditions: On-Site
Education Level: Post-Secondary or equivalent experience
Location: Atikokan, ON
Shift(s): Days
Travel: None
Deadline to Apply: February 8, 2023
BE THE GENERATION to help build a brighter tomorrow.
OPG continues to set the bar for environmental protection, community involvement and economic impact – all while safely keeping the lights on.
Now we've set our sights on being a net-zero carbon company by 2040 and a catalyst to help the economies where we operate achieve net-zero by 2050.
OPG operates a diverse portfolio of generation assets including nuclear, hydroelectric, biomass and solar. We are also a cleantech leader and innovator, offering challenging and unique work opportunities. Help us use our power to change the world.
JOB OVERVIEW
Ontario Power Generation (OPG) is looking for a dedicated and results driven professional to join our team in the role of Plant Production Clerk at our Atikokan, Ontario facility. The successful candidate will provide clerical and administrative support including entering employee time, processing invoices, performing distribution activities and preparing purchase requisitions and reports.
The Plan Production Clerk position represents and exciting opportunity to work in an environment where you will contribute to Ontario Power Generation's continued growth and success in being Ontario's low-cost electricity generator of choice.
KEY ACCOUNTABILITIES
Utilize software designed for payroll administration related to operator time balance shift schedules
Prepare time allowance, exceptions, submit shift and crew change documentation and supplementary reports. Check for accuracy and completion, and maintain comprehensive records
Operate and maintain various information systems and databases according to procedures, practices and verification measures
Prepare routine and customized summaries, statistics and reports, compiling, inputting and retrieving data
Prepare expense reports, make travel arrangements
Assist with Joint Health and Safety team; taking and preparing meeting minutes; action documents as required
Provide administrative and general clerical services such as setting up and providing documentation for meetings, arranging logistics, answering phones, distributing mail, greeting visitors, etc.
Process and distribute controlled information within prescribe service level agreements
Prepare correspondence, reports, lists, presentations, using a variety of software applications such as word processing, spreadsheets, database management, flowcharts, graphics packages, etc.
Accountable for the health, safety and well-being of self and others, in accordance with technical/operating procedures and standards
Answer general and specific inquiries from employees and supervisors regarding administrative matters
Provide comprehensive orientation/training to other staff as required
Verify delivery documents against original orders rectifying discrepancies
Contribute to developing and implementing existing systems. Assist in developing minor modification to existing databases. Test, document, and record new or modified process according to instructions
Prepare and process purchasing requisitions and instruction notices for ordering materials and equipment including identifying and processing surplus materials
Contact suppliers to obtain quotations. Monitor lead times, supplier capabilities and performance
Prepare and process purchasing requisitions and instruction notices for ordering materials and equipment including identifying and processing surplus materials
Contact suppliers to obtain quotations. Monitor lead times, supplier capabilities and performance
Process purchase orders, including blanket purchase orders, and perform local emergency purchasing
Others duties as assigned
EDUCATION
A minimum of 1 year of Post-Secondary Education or equivalent experience, including proficiency in keyboarding and English grammar skills
A certificate or diploma in Office Administration or Executive Administration is a desirable asset
QUALIFICATIONS
OPG is looking for an administrative team player with the following experience:
3 years of clerical/administrative experience supporting a manager and team in a broad range of office functions would be an asset
Software proficiency – including Word, Excel, PowerPoint and Outlook
50 wpm keyboard skills with a high degree of accuracy
Excellent knowledge of general office procedures and practices
Outstanding customer service skills
Good organizational skills
Ability to work independently
Comfortable adapting to changing office environments and assignment levels
Demonstrated ability to exercise mature judgment and initiative
Prior experience handling confidential material and information with discretion
Developed and established professional, friendly and approachable demeanor
The successful candidate will exhibit uncompromising integrity and commitment to upholding corporate values, and the OPG Code of Business Conduct.
WHY OPG?
As Ontario's largest clean energy generator, OPG offers and exciting combination of challenging opportunities and career diversity in a fast-paced work environment. Being an OPG employee means you can apply your knowledge, broaden your skills and make a valuable contribution to an organization that is vital to the province's wellbeing.
At OPG, our values and out strengths. They are fundamental truths about our organization that don't change. Safety, Integrity, Excellence, People and Citizenship.
Here's why OPG might just be the ideal workplace for you:
Exceptional range of opportunities province-wide
Long-term career growth and development opportunities
Electricity is vital to the province and OPG's clean electricity is helping decarbonize other sectors
Our promise to you:
We care about the safety and the well-being of our employees. It is our utmost priority.
A supportive work environment where you can be your best every day.
Opportunities to stretch and develop.
Offer difference ways for you to give back to communities where we operate.
Partner with Indigenous communities and support local businesses.
We support employment equity, diversity and inclusion.
If you are looking to learn from others and be part of something important, and you are excited about the future of power generation, you will fine the right fit at OPG.
APPLICATION PROCESS
Please submit your application online https://jobs.opg.com/ by 11:59 PM E.S.T., February 8, 2023.  OPG thanks all those who apply; however, only candidates considered for an interview will be contacted.
ACCOMMODATIONS
OPG is committed to fostering an inclusive, equitable, and accessible environment where all employees feel values, respected, and supported. If you require accommodation during the application or interview process, please advise us as soon as possible so appropriate arrangements can be made.
If you require information in a format that is accessible to you, please contact AODA@opg.com
Disclaimer
The Atikokan Employment Centre advertises the following job posting as a service to its clients and to the community. Atikokan Employment Centre is not responsible for the wording or content of the advertisements. All correspondence concerning each position should be directed to the contact name identified in the advertisement.