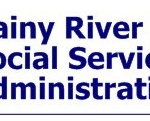 Website Rainy River District Social Services Administration Board
Casual Positions with Opportunity to Work up to Full-Time Hours
Job Posting
The Rainy River District Social Services Administration Board (RRDSSAB) is seeking Primary Care Paramedics who are willing to work on a Casual basis in our various service areas within the Rainy River District with the opportunity to work up to full-time hours. Reporting to the Deputy Chief, the Primary Care Paramedic is responsible for operating emergency vehicles and providing the full scope of pre-hospital medical services directly to the public in a manner consistent with legislation, regulations, policies, procedures and standards.
All candidates must be qualified to work according to the Ambulance Act and will be subject to pre-employment testing. Possess the ability to meet the physical demands necessary to perform patient extrication, lifting, carrying, positioning, and treatment, Physical Agility testing required. Potential candidates must be able to provide a current, satisfactory driver's abstract and criminal background check including vulnerable sector screening within the last 30 days. Candidates must submit proof of being fully vaccinated against COVID-19 or proof of a medical contraindication as a condition of employment. As a casual employee, there is often the opportunity to work up to full-time hours.
This is an open-ended call for recruitment. A complete Job Description may be obtained by contacting Aynsley McKinnon, Human Resources Officer at [email protected] or (807) 274-5348 ext. 234. Salary is in accordance with the CUPE Collective Agreement. Candidates who meet or exceed the requirements for this challenging position are invited to submit their Employment Application for Primary Care Paramedic (attached) along with their resume and cover letter to:
Aynsley McKinnon, Human Resources Officer
Rainy River District Social Services Administration Board
450 Scott Street
Fort Frances, ON P9A 1H2
Competition #HR-22-2023-PCP
PRIVATE & CONFIDENTIAL
or
Email: [email protected]
If you are a 2023 Paramedic School Graduate, you may be eligible for our Education Cost Recovery Program.
Pay off tuition, fees, books, and supplies with up to $4,000 per year for two years!
Contact Aynsley McKinnon to learn more.
The Rainy River DSSAB wishes to thank all applicants, however, only those selected for an interview will be contacted. The RRDSSAB in an equal opportunity employer. Accessibility accommodations are available for all parts of the recruitment process. Applicants need to make their needs known in advance. This document is available in an alternative format upon request. Information gathered is in accordance with the Municipal Freedom of Information and Protection of Privacy Act and will be used for candidate selection and, for the successful applicant, for relevant Human Resource purposes.
Disclaimer
The Atikokan Employment Centre advertises the following job posting as a service to its clients and to the community. Atikokan Employment Centre is not responsible for the wording or content of the advertisements. All correspondence concerning each position should be directed to the contact name identified in the advertisement.